Sticks and Stones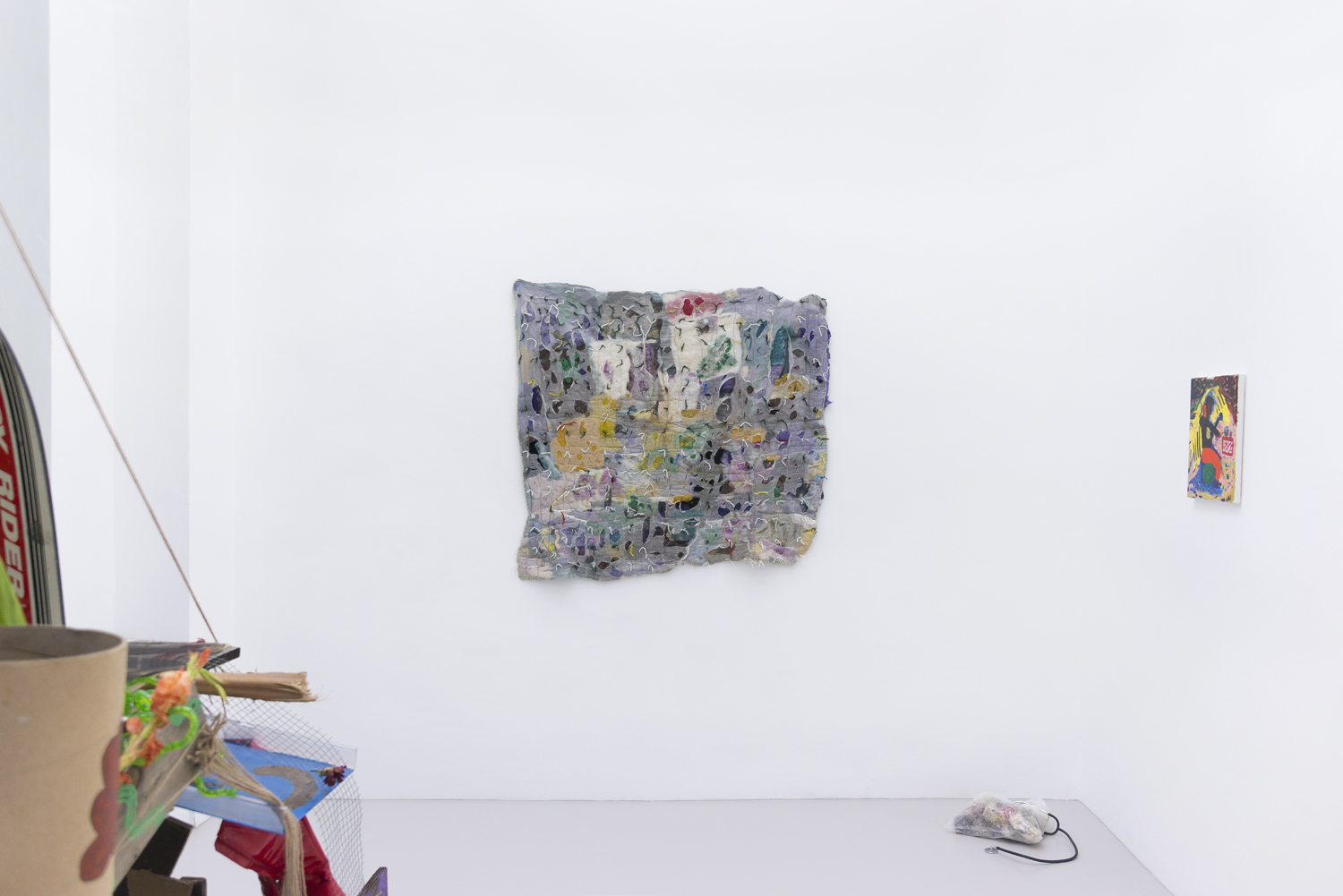 SMART OBJECTS presents Sticks and Stones, a group exhibition of works by Eddie Rodolfo Aparicio, Sarah Gail Armstrong, Justin Chance, Brandon Coley Cox, and Jasmine Nyende. Curated by Chadwick Gibson and Cheyenne Julien.
3.24 – 5.19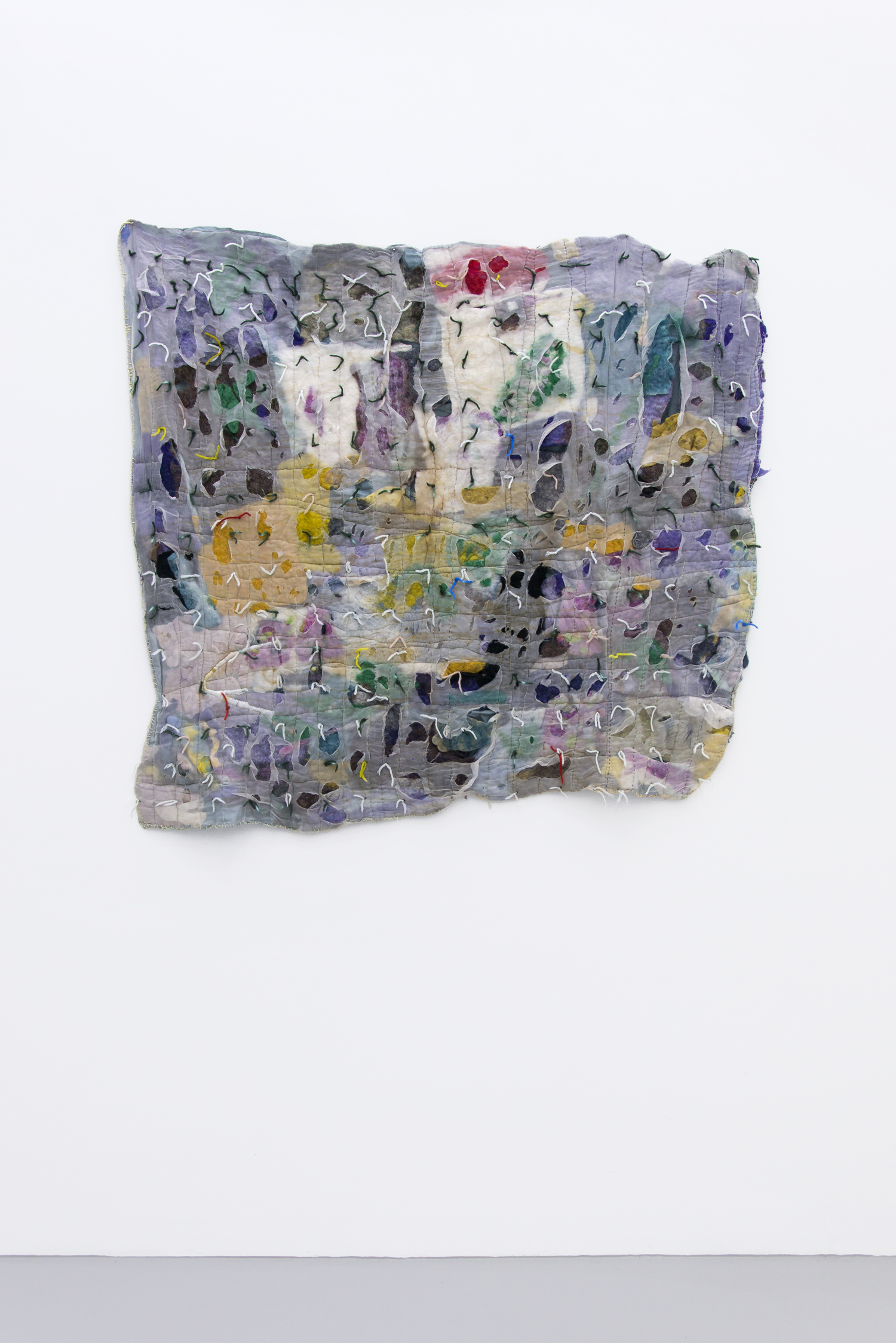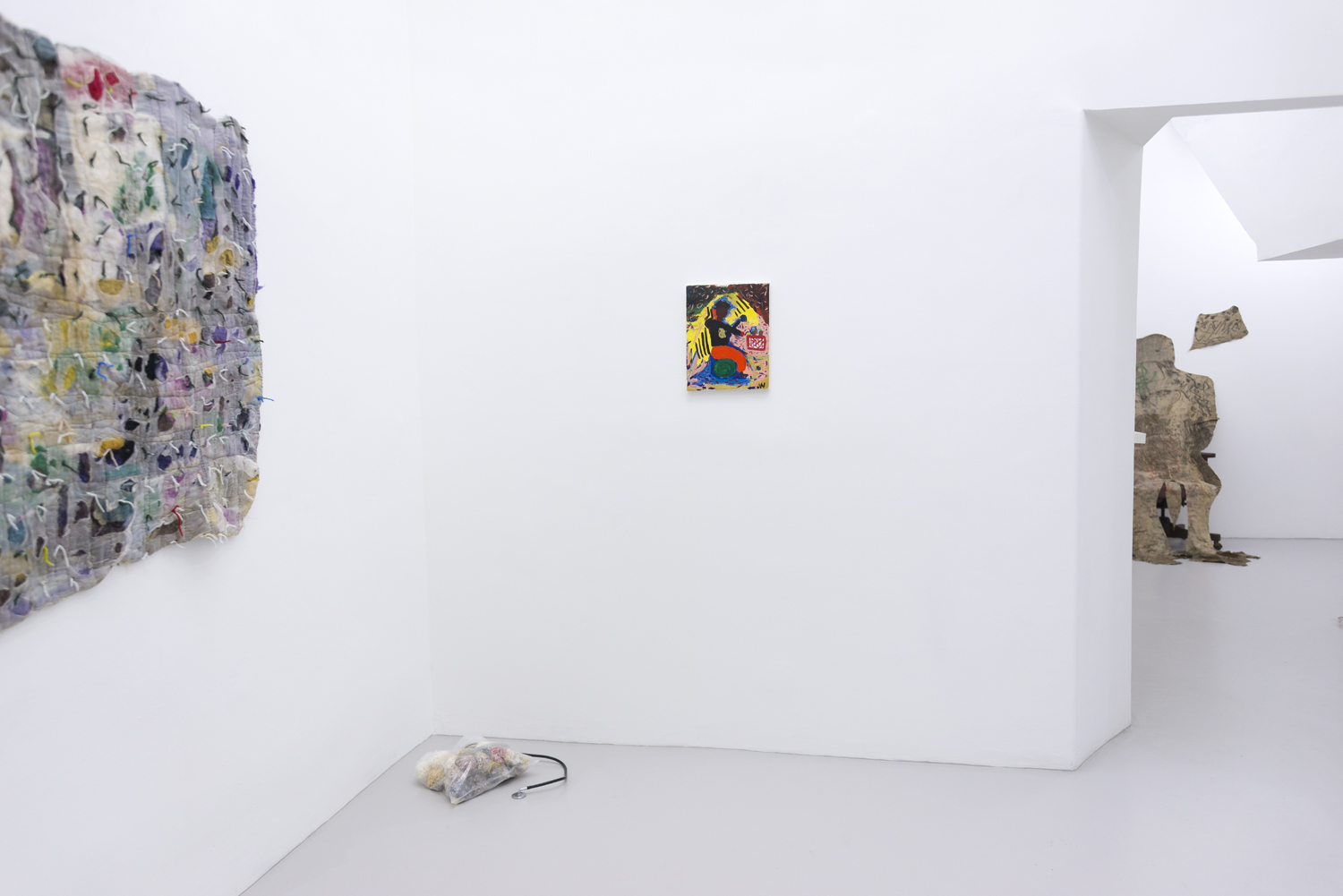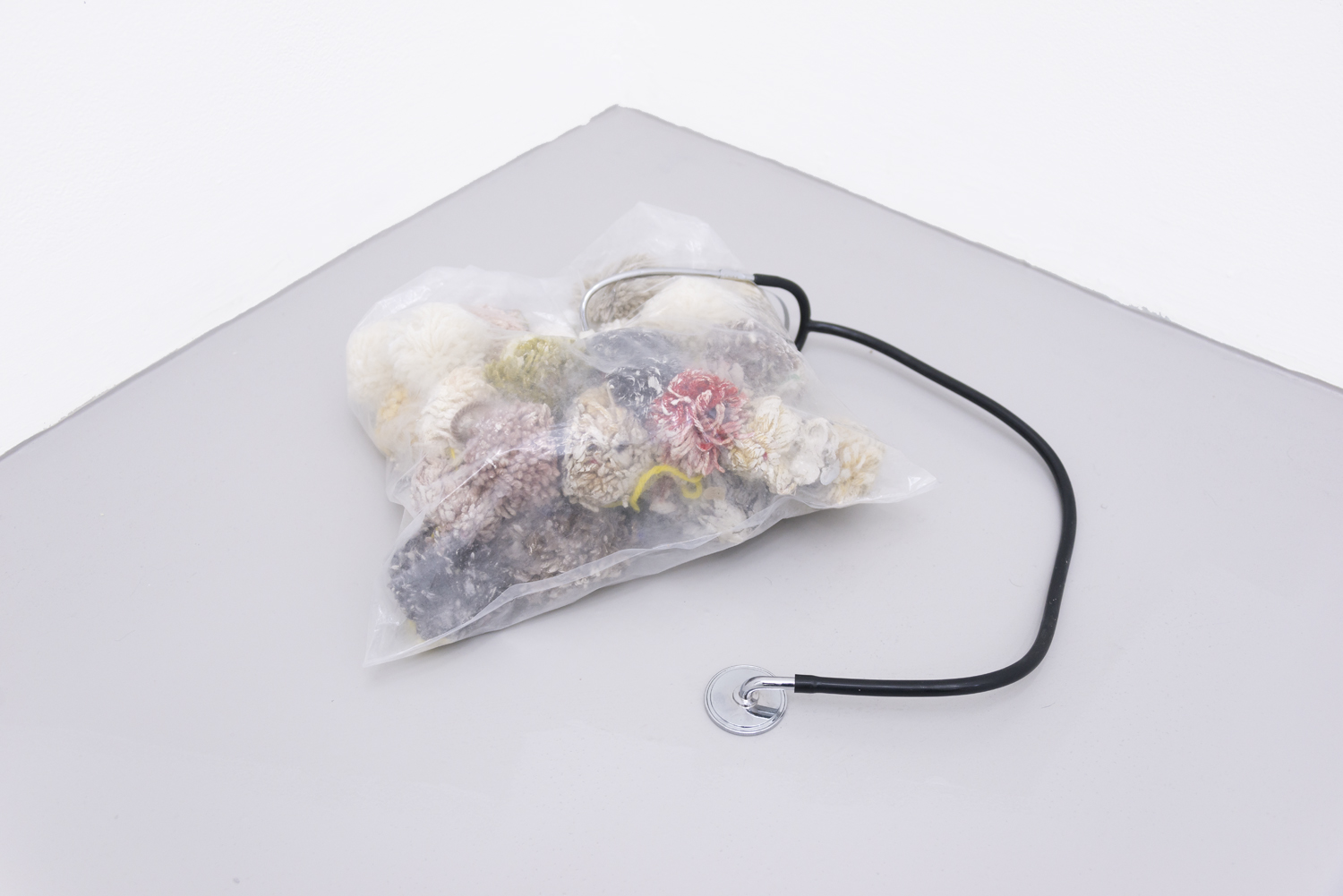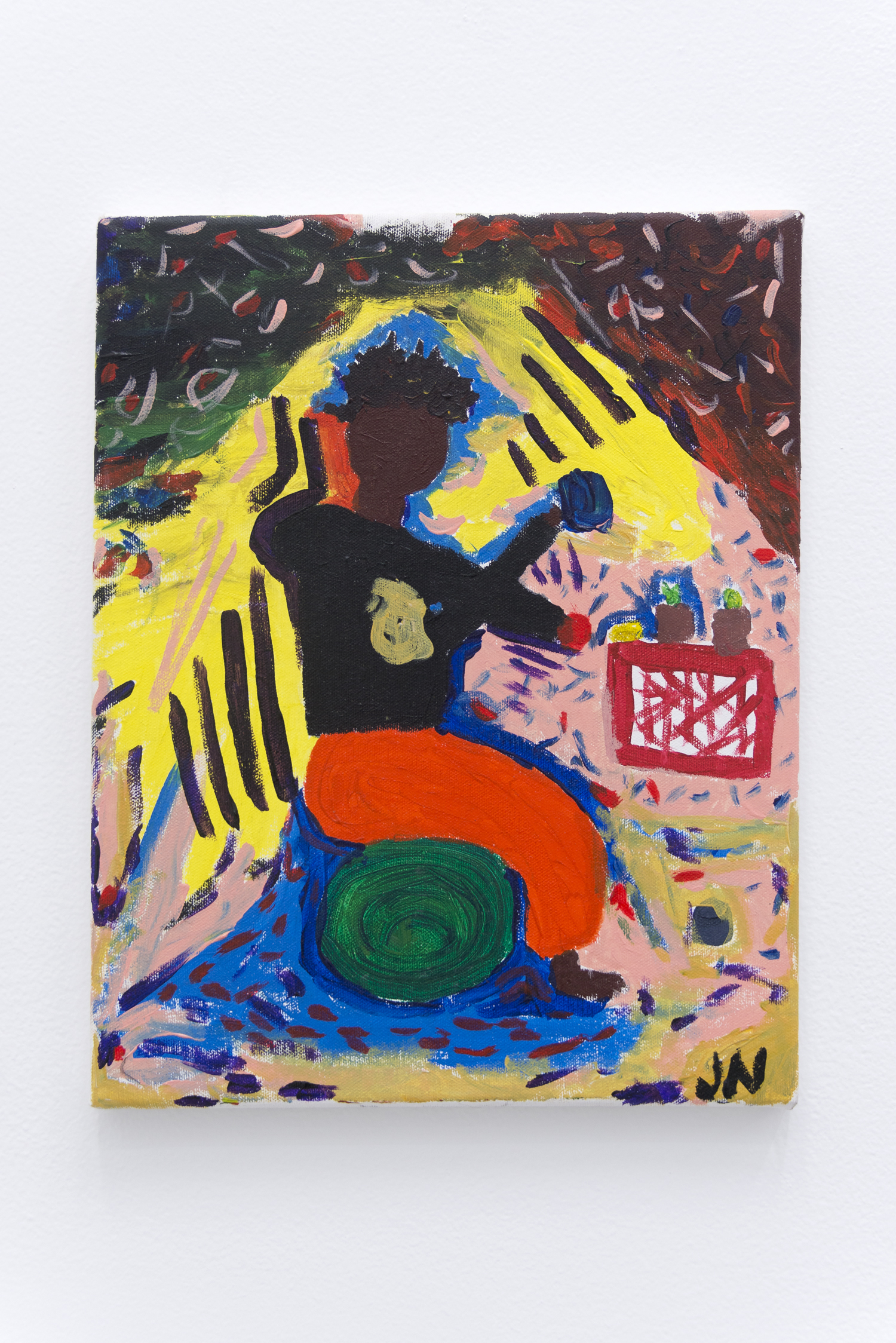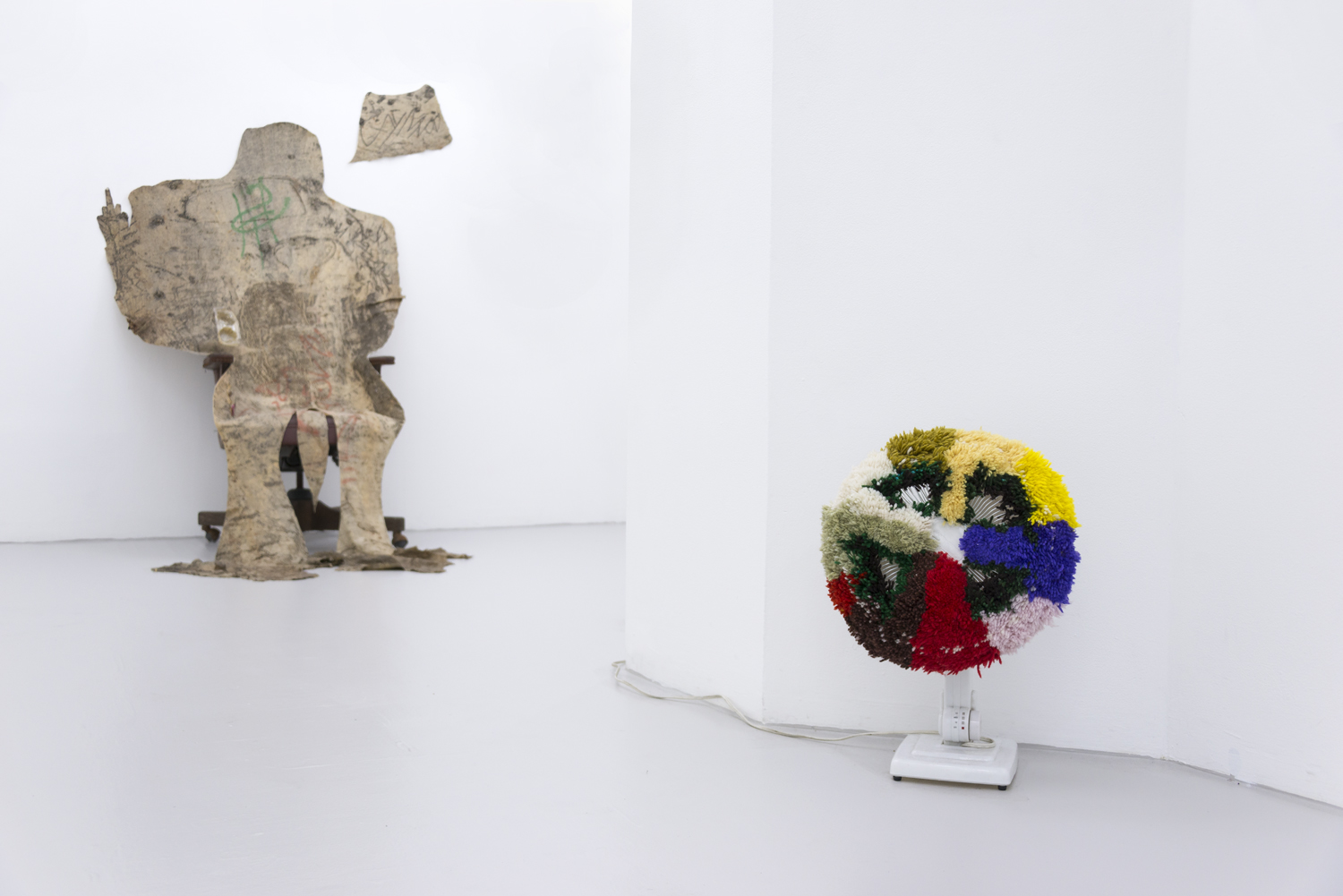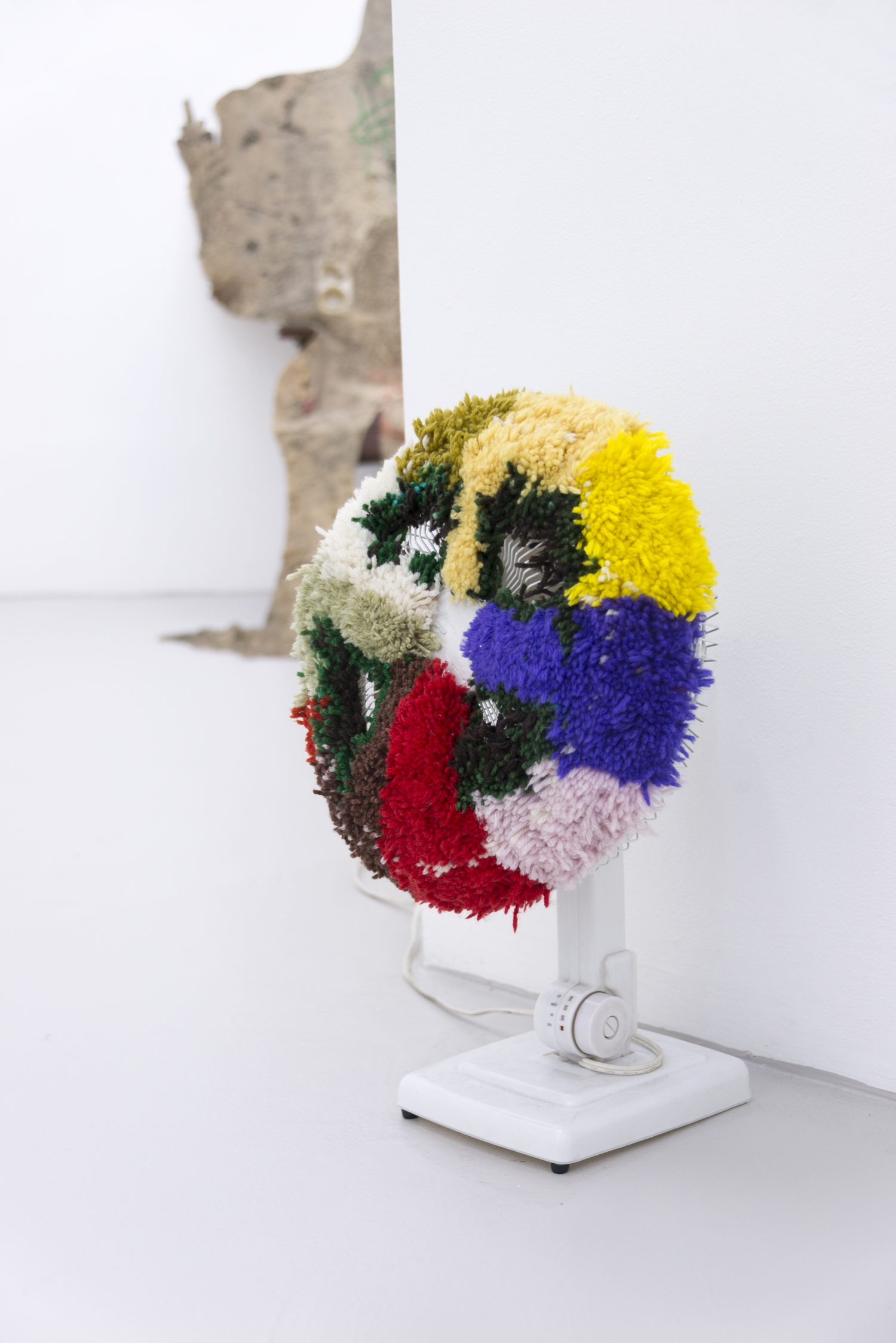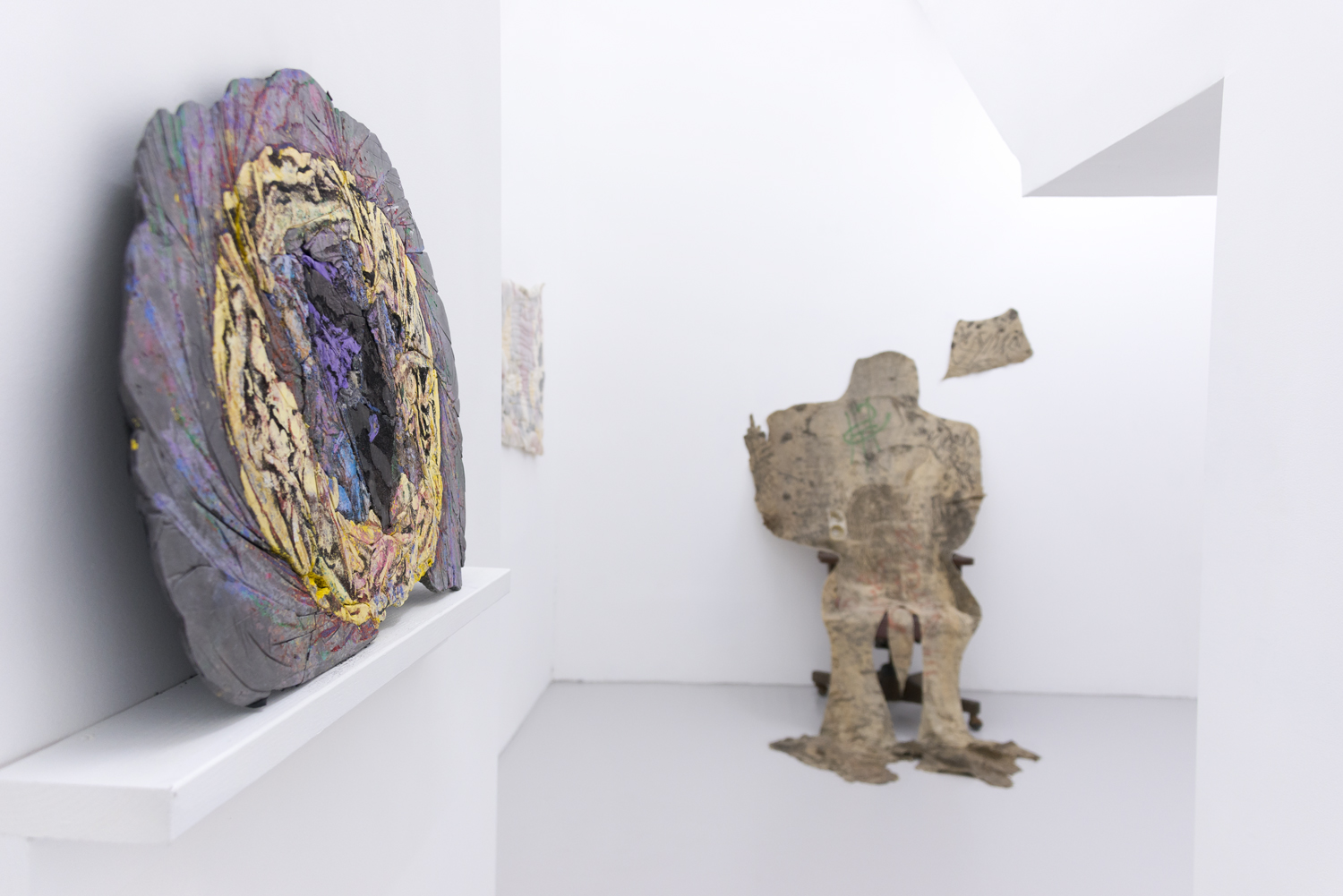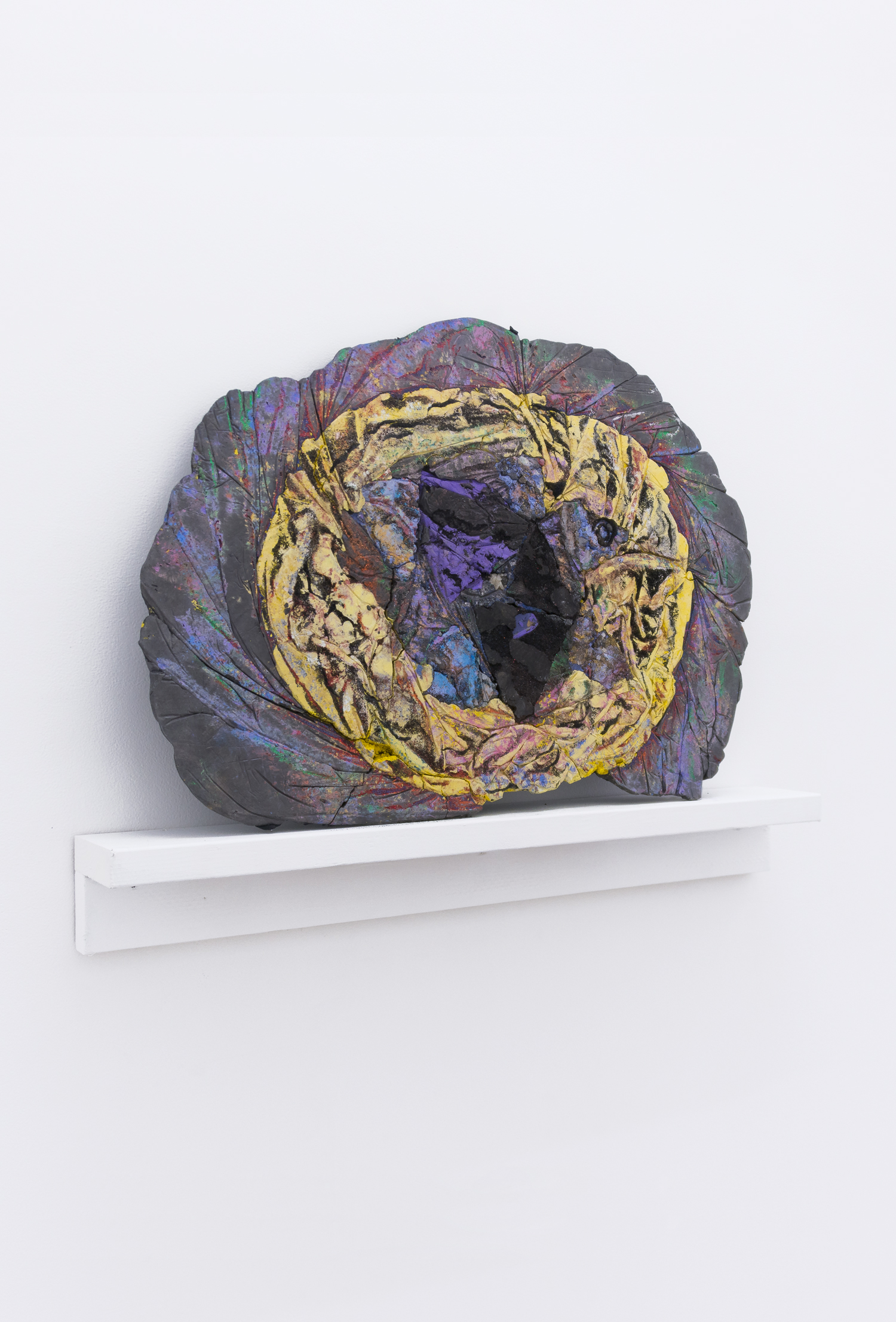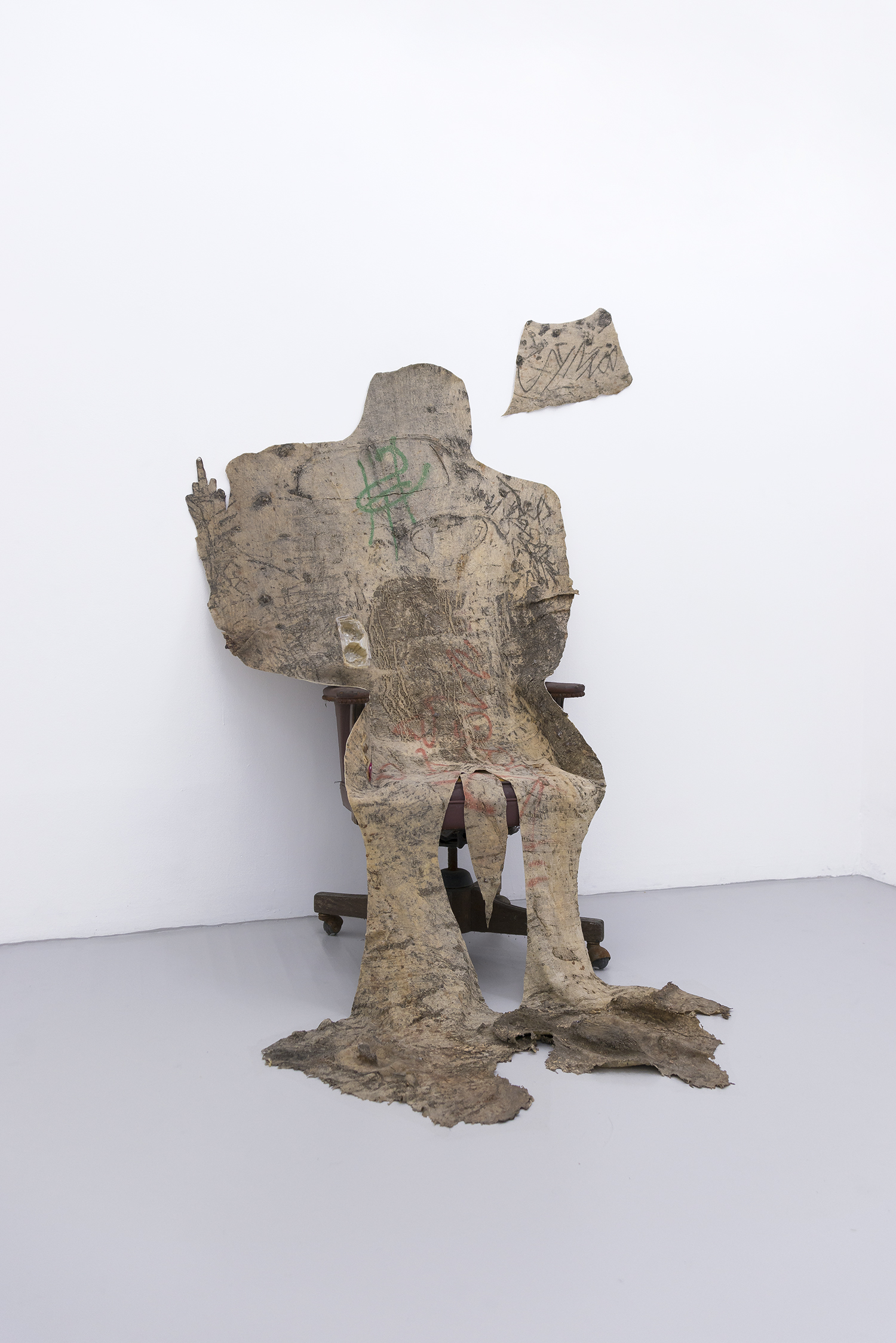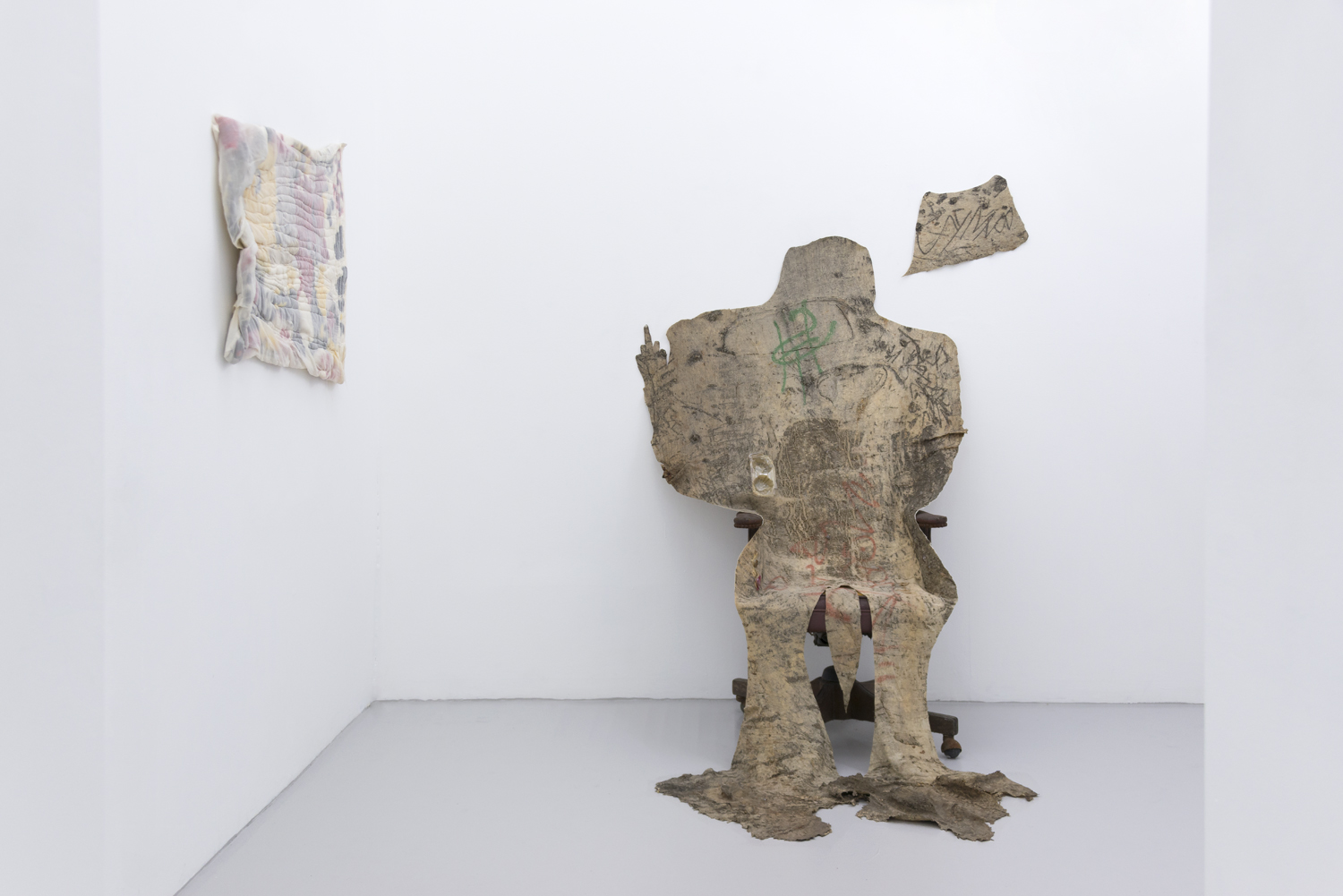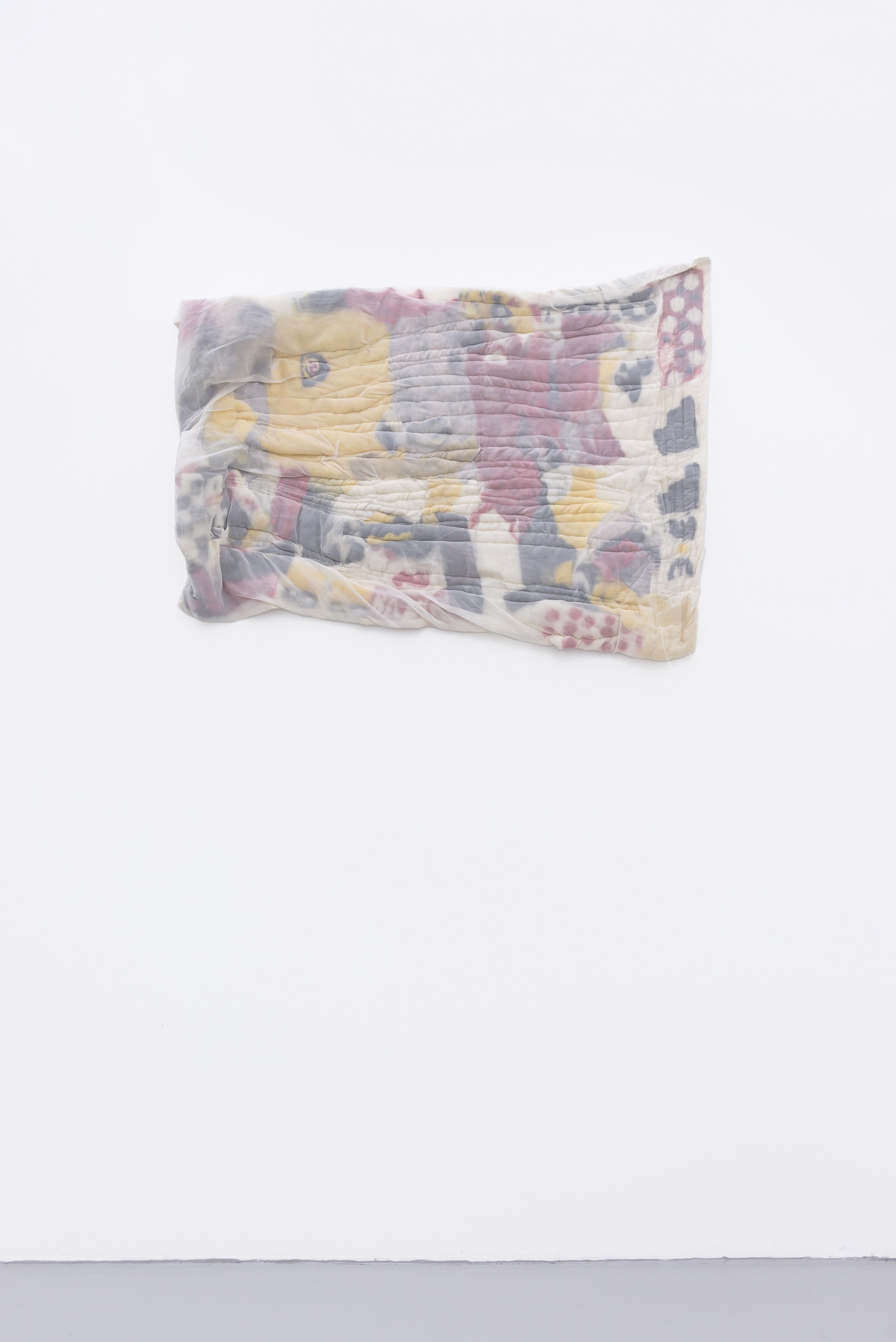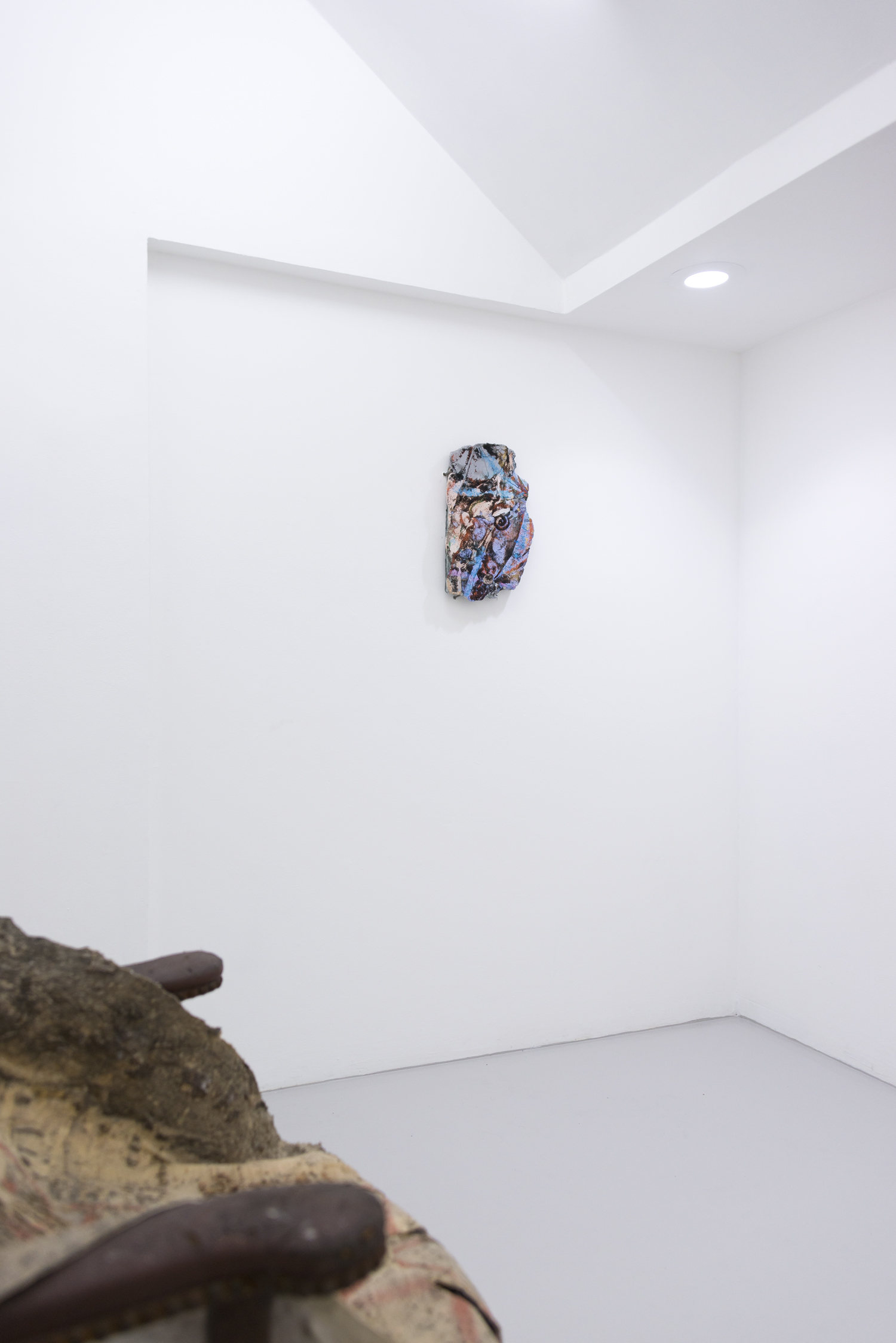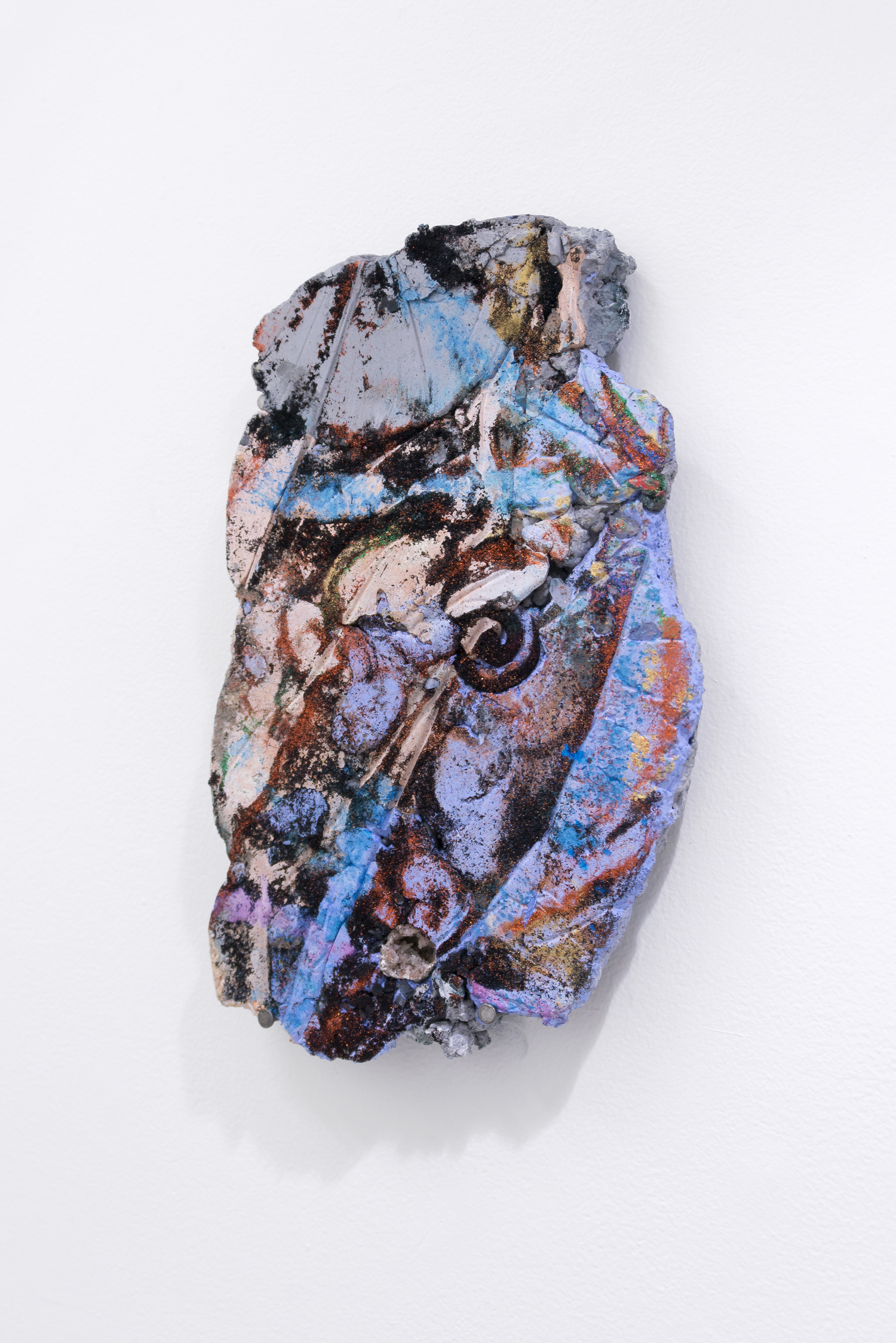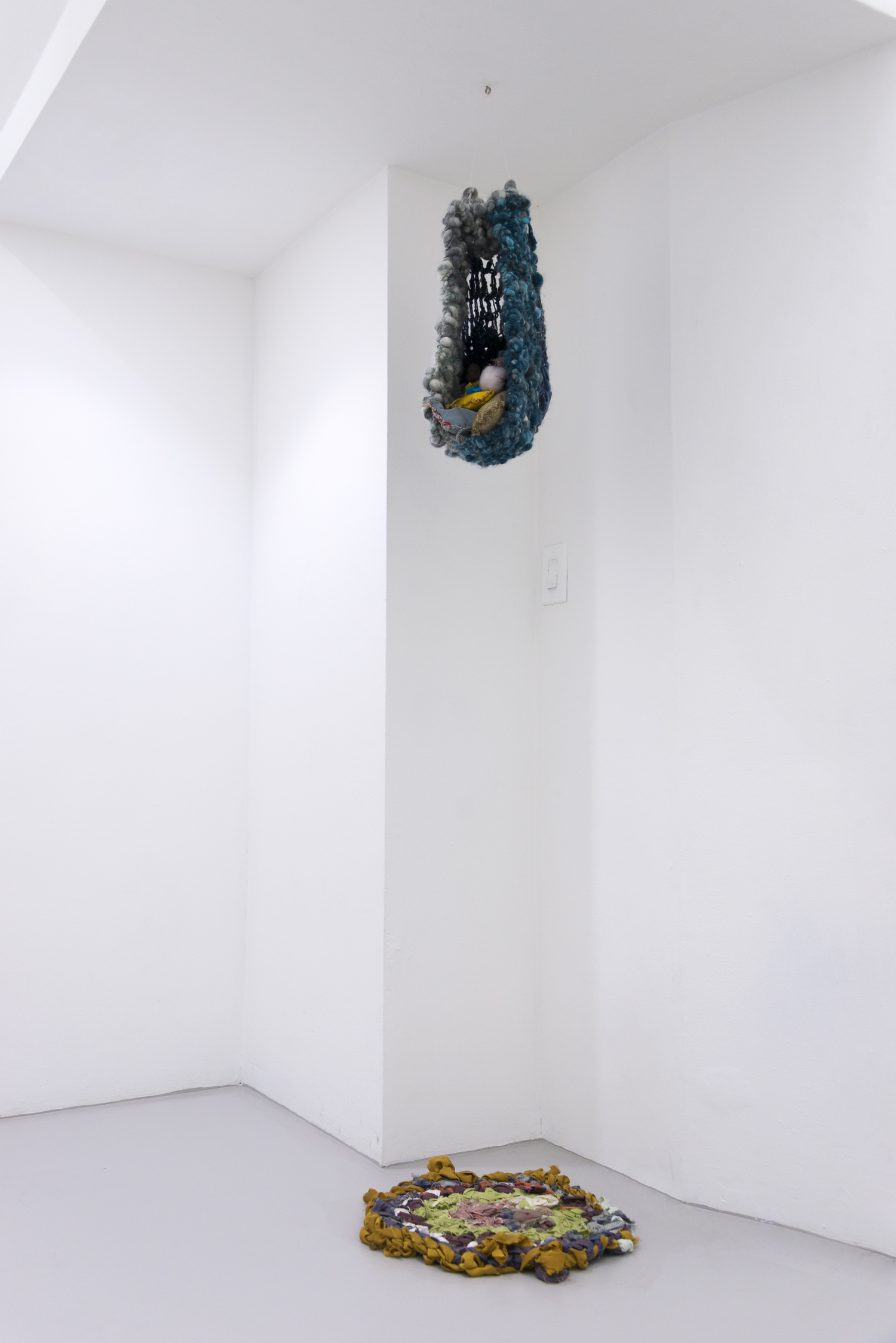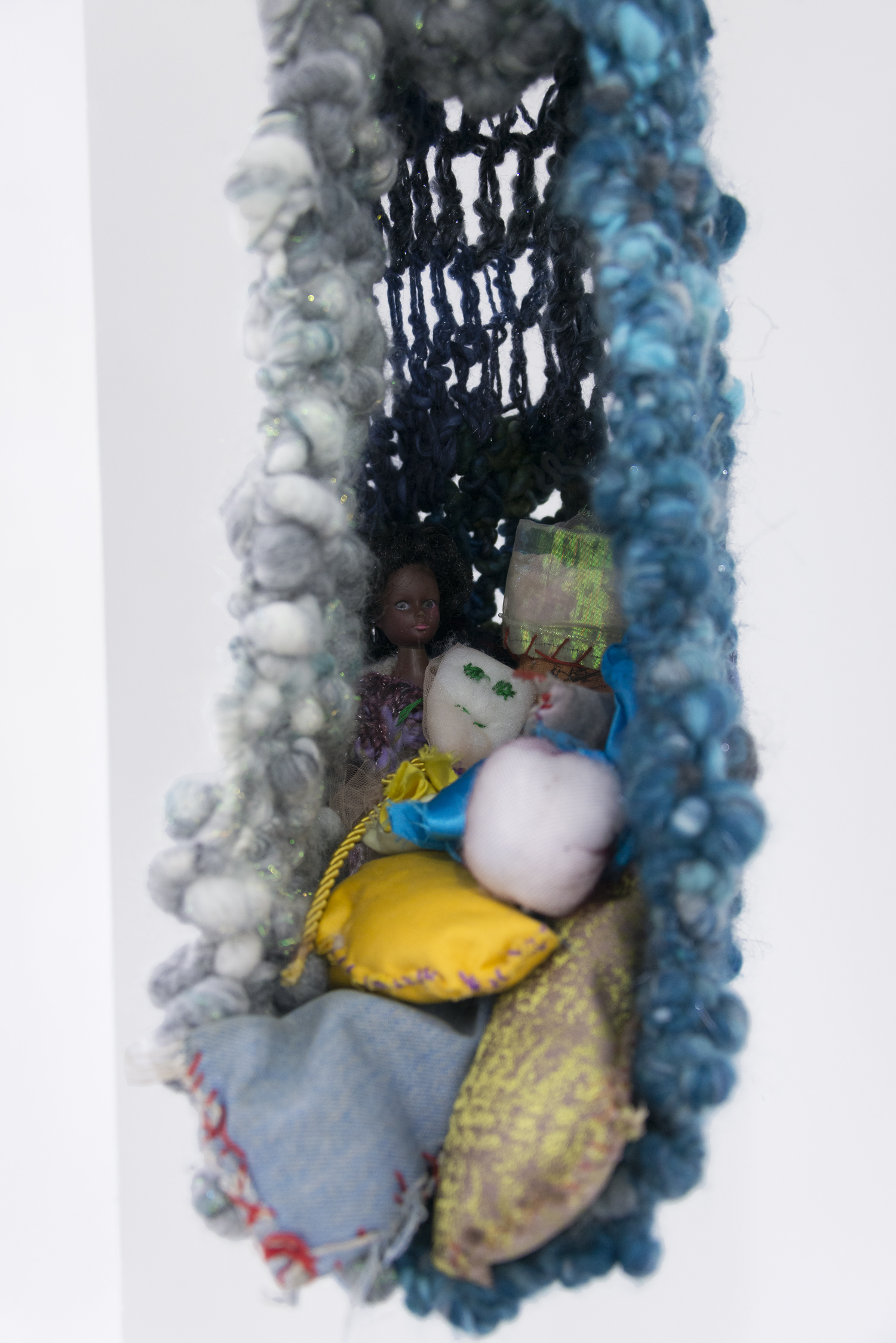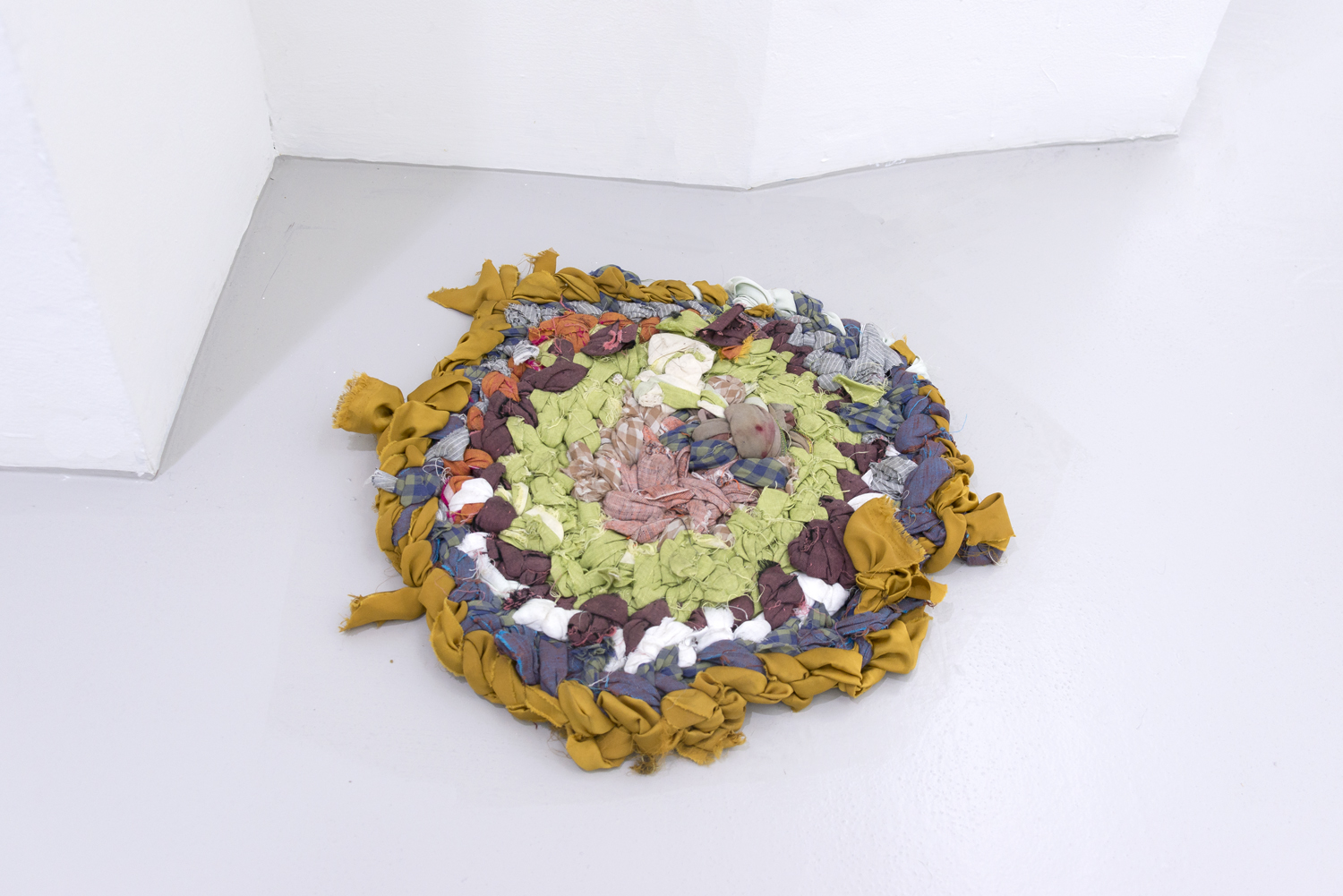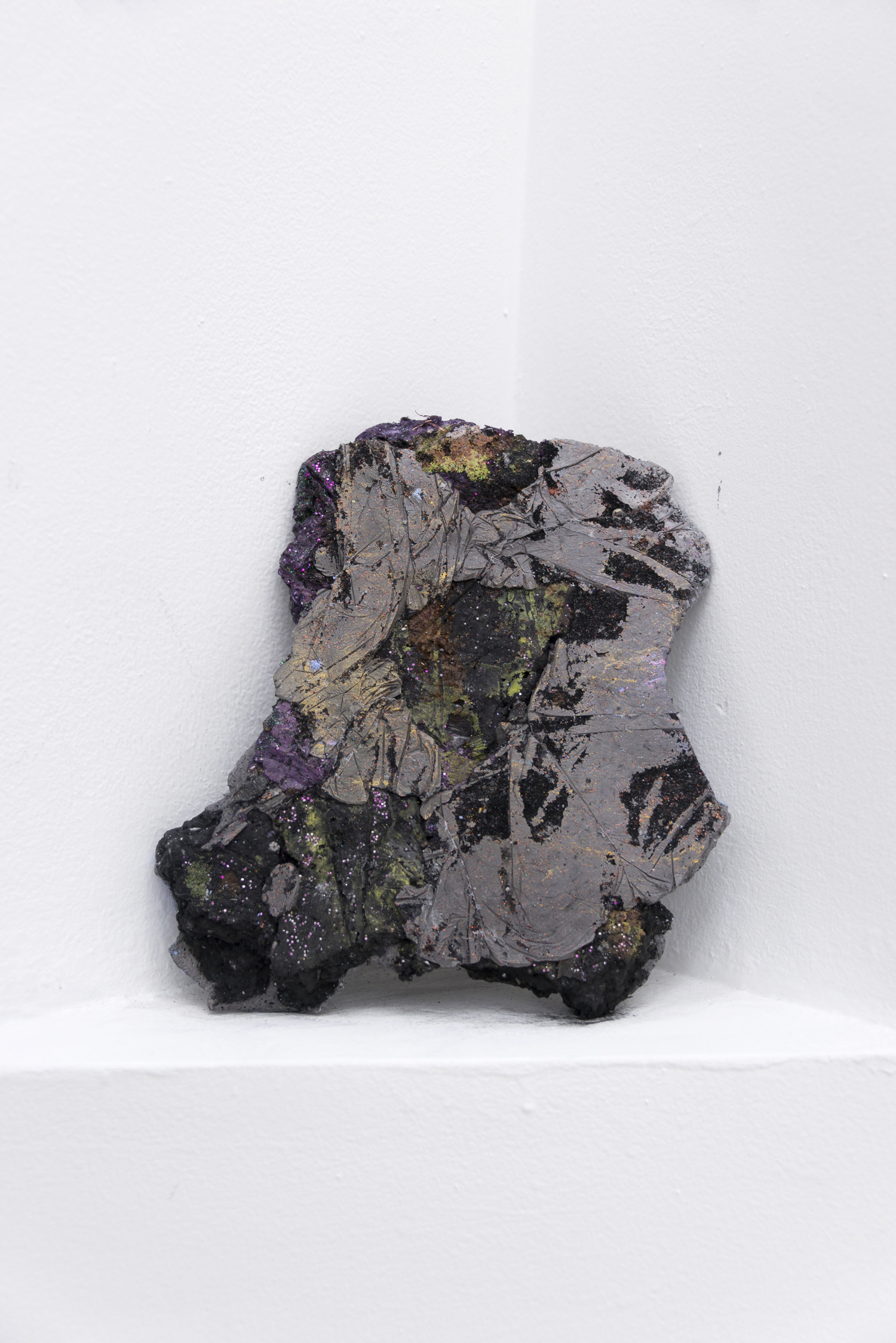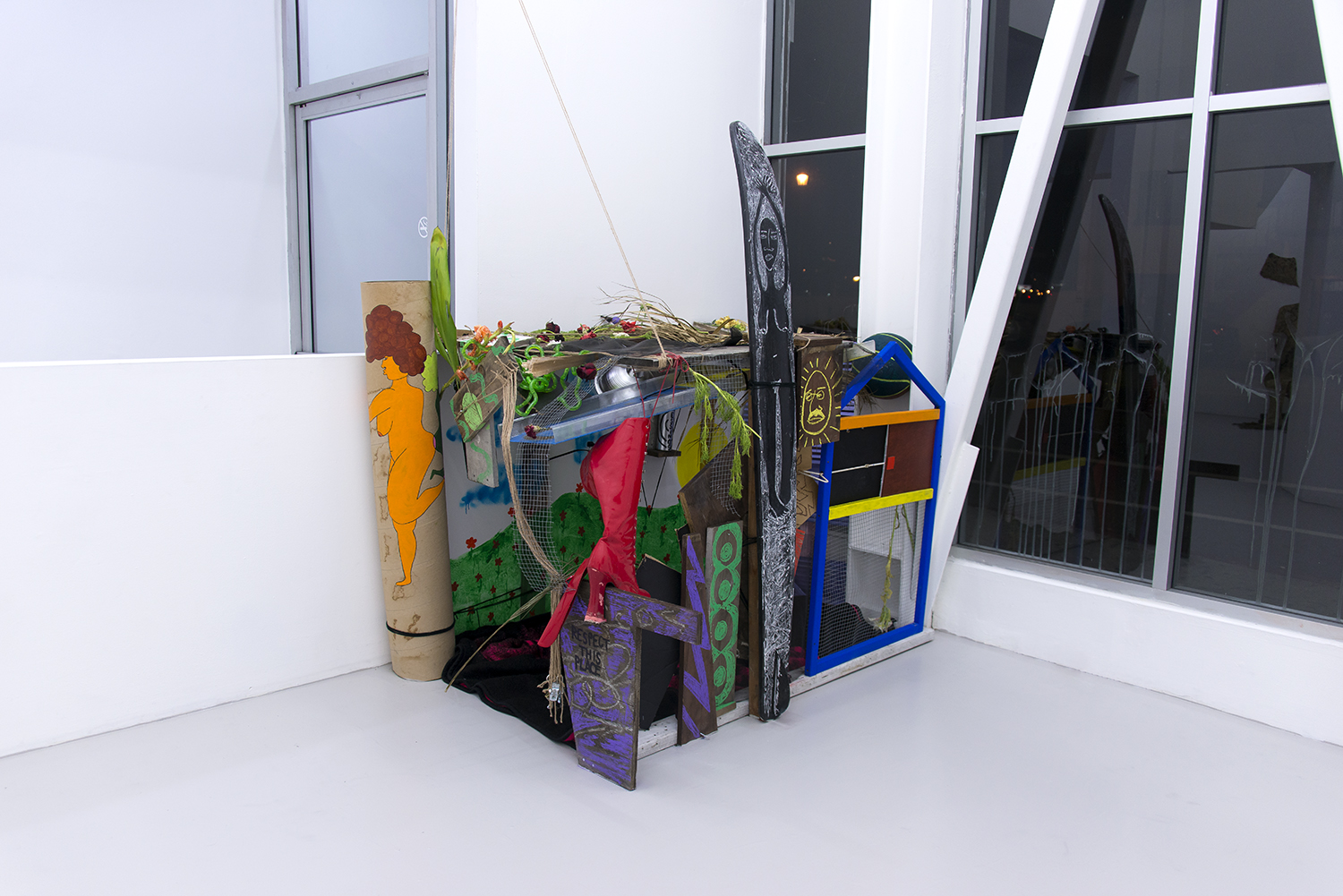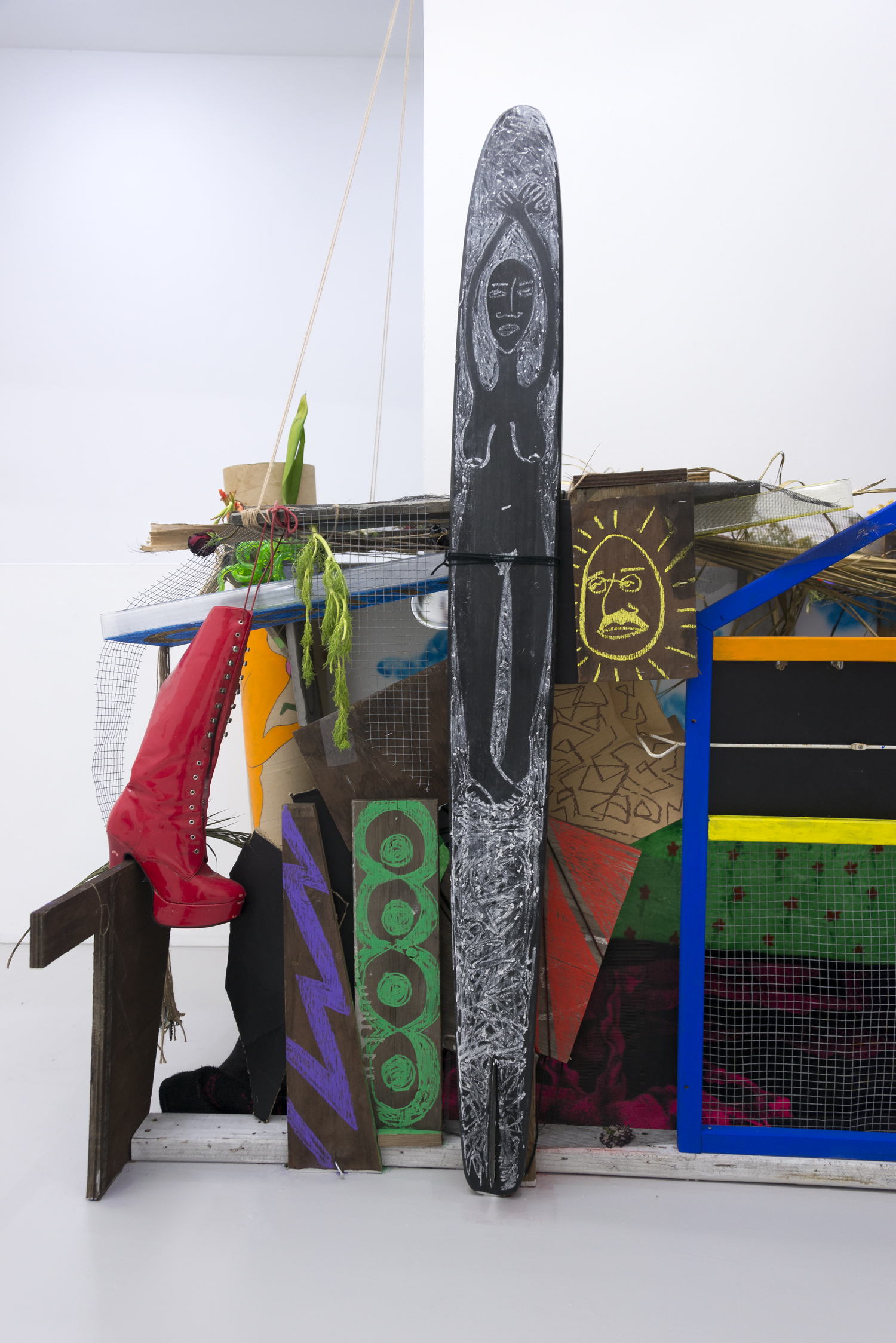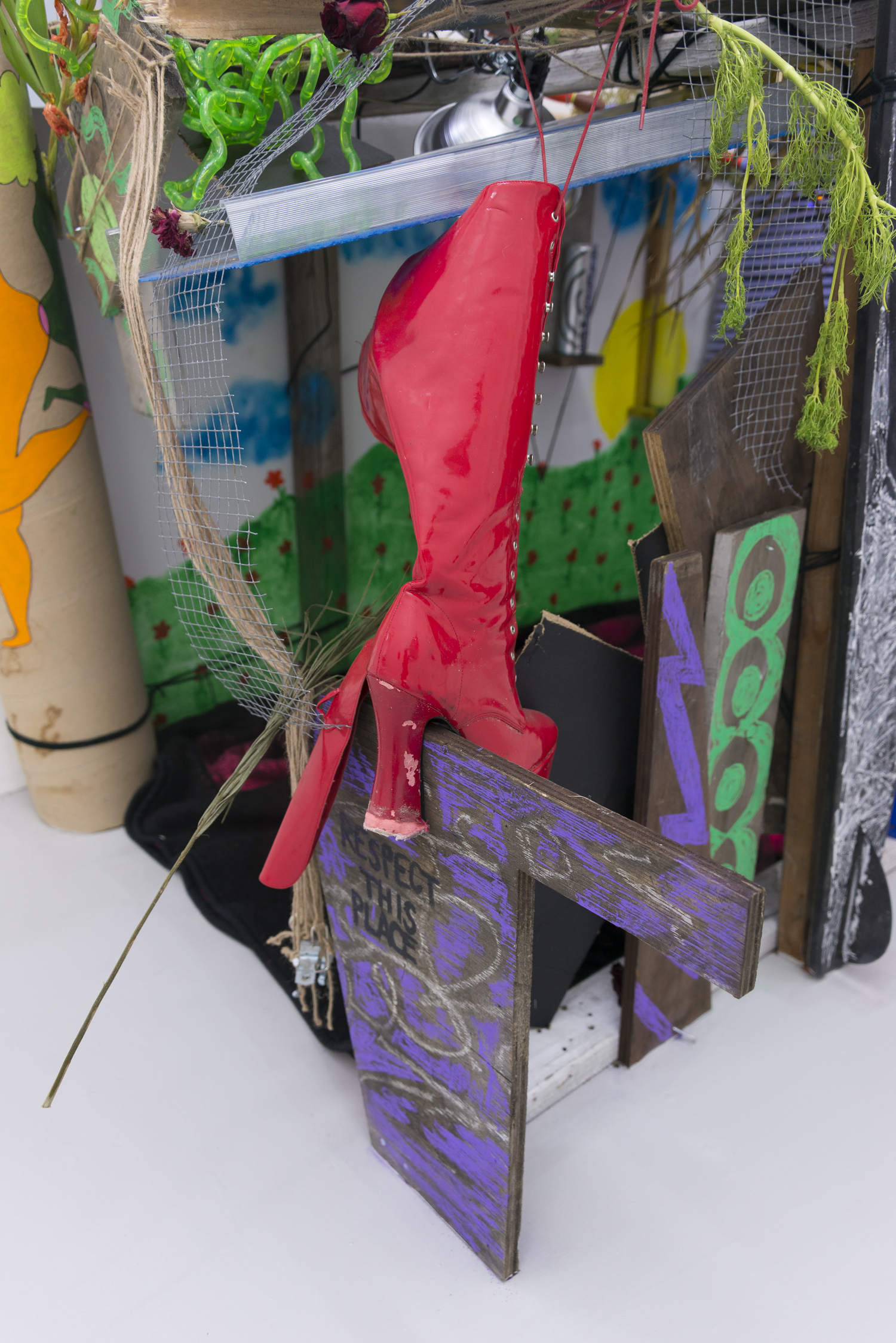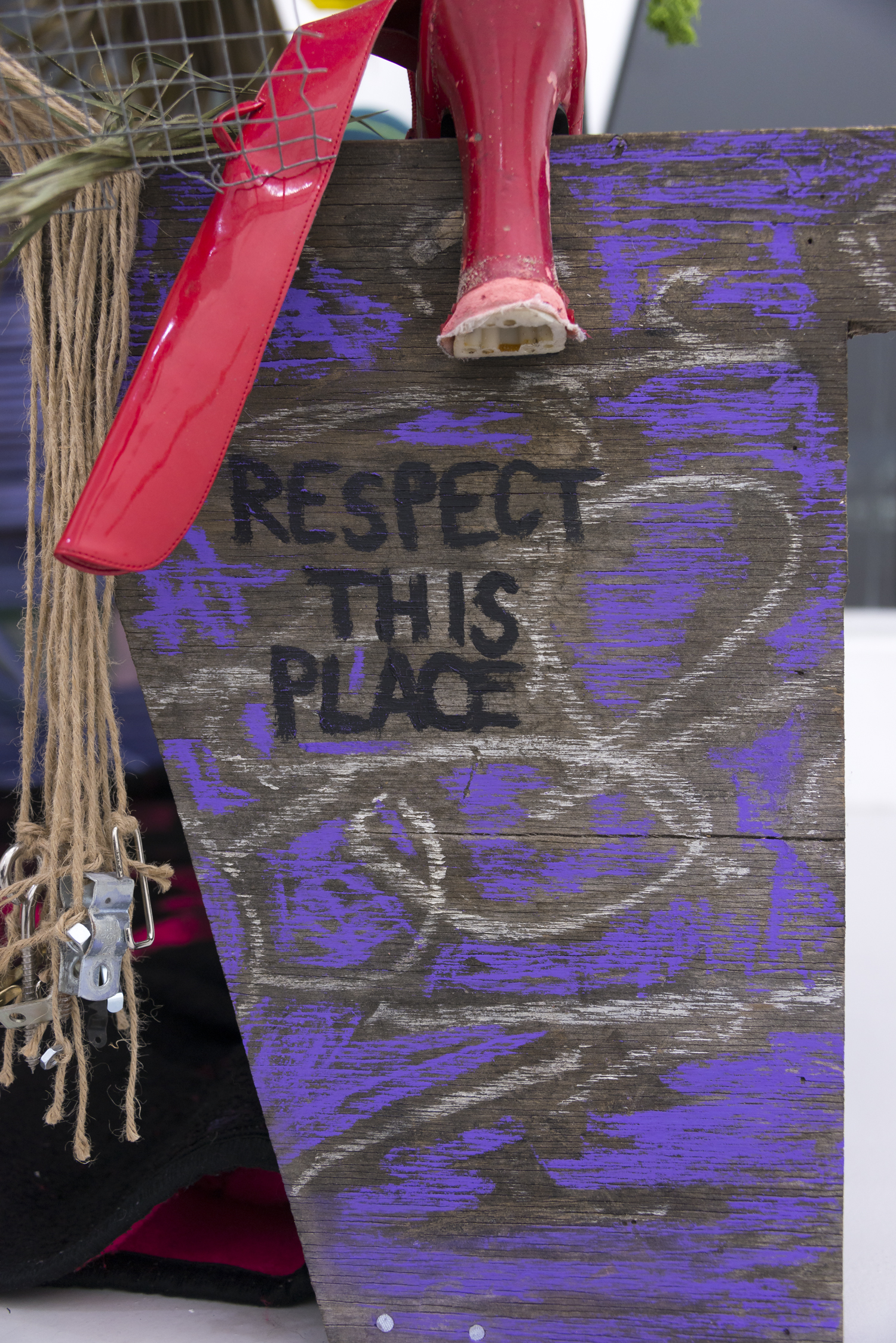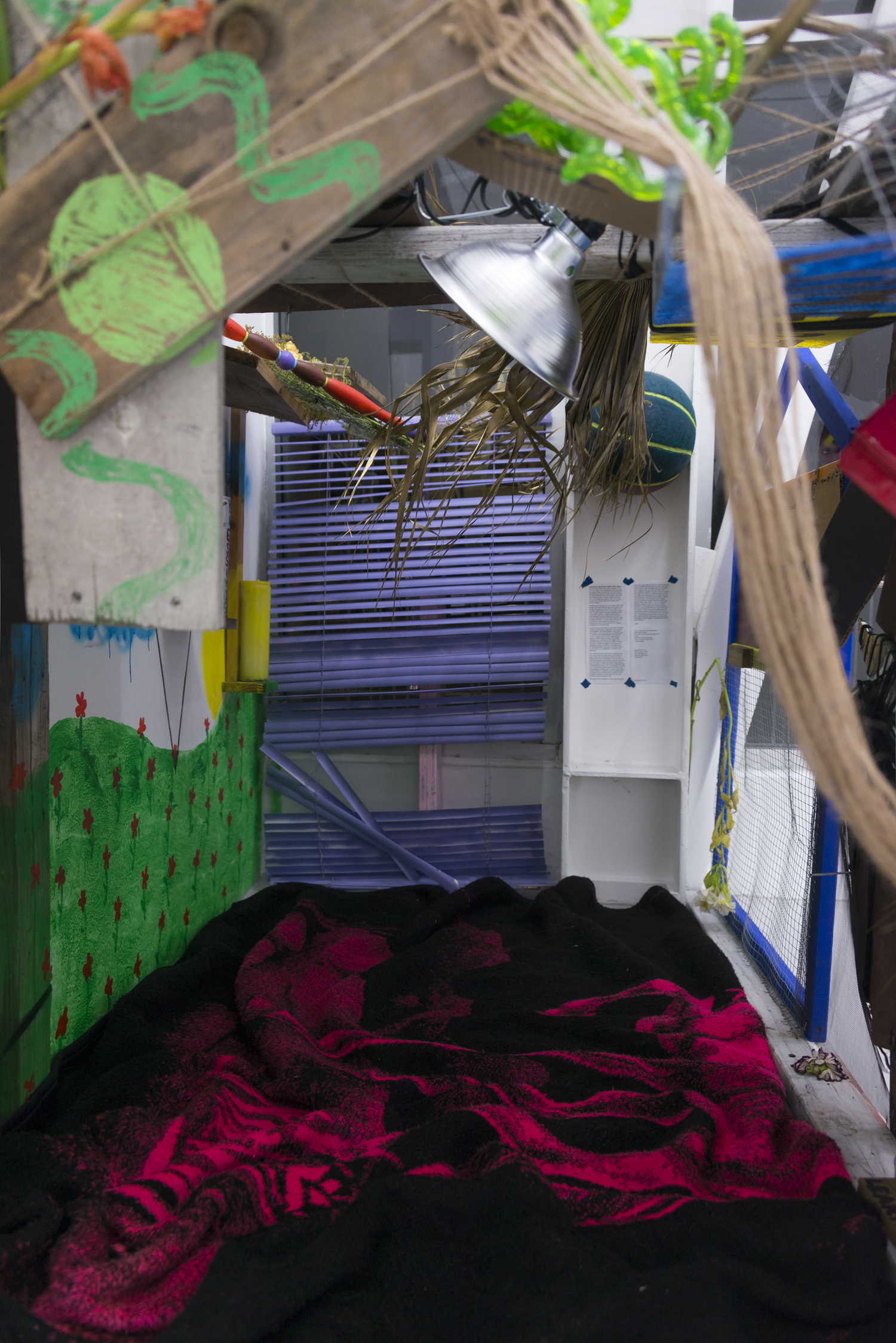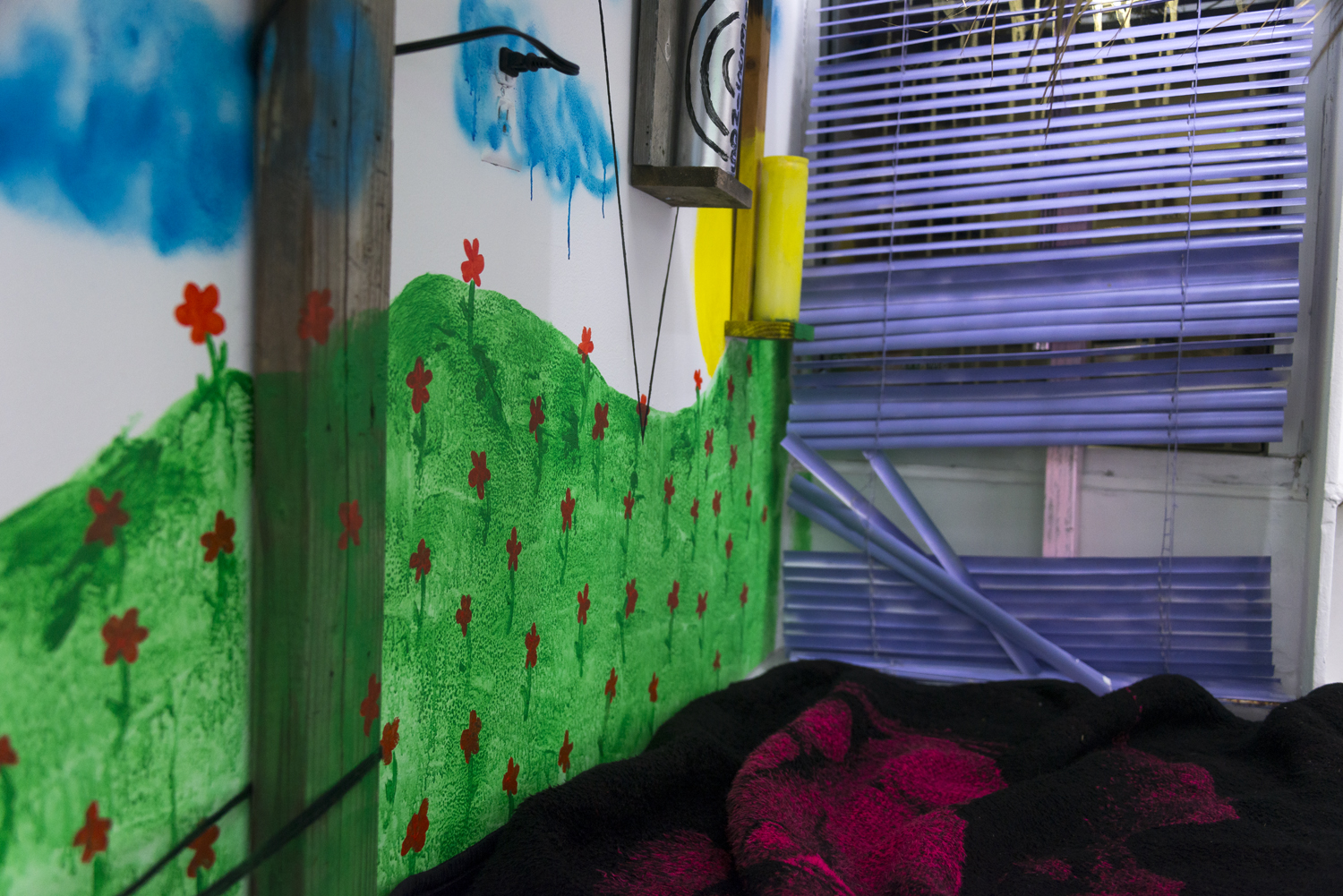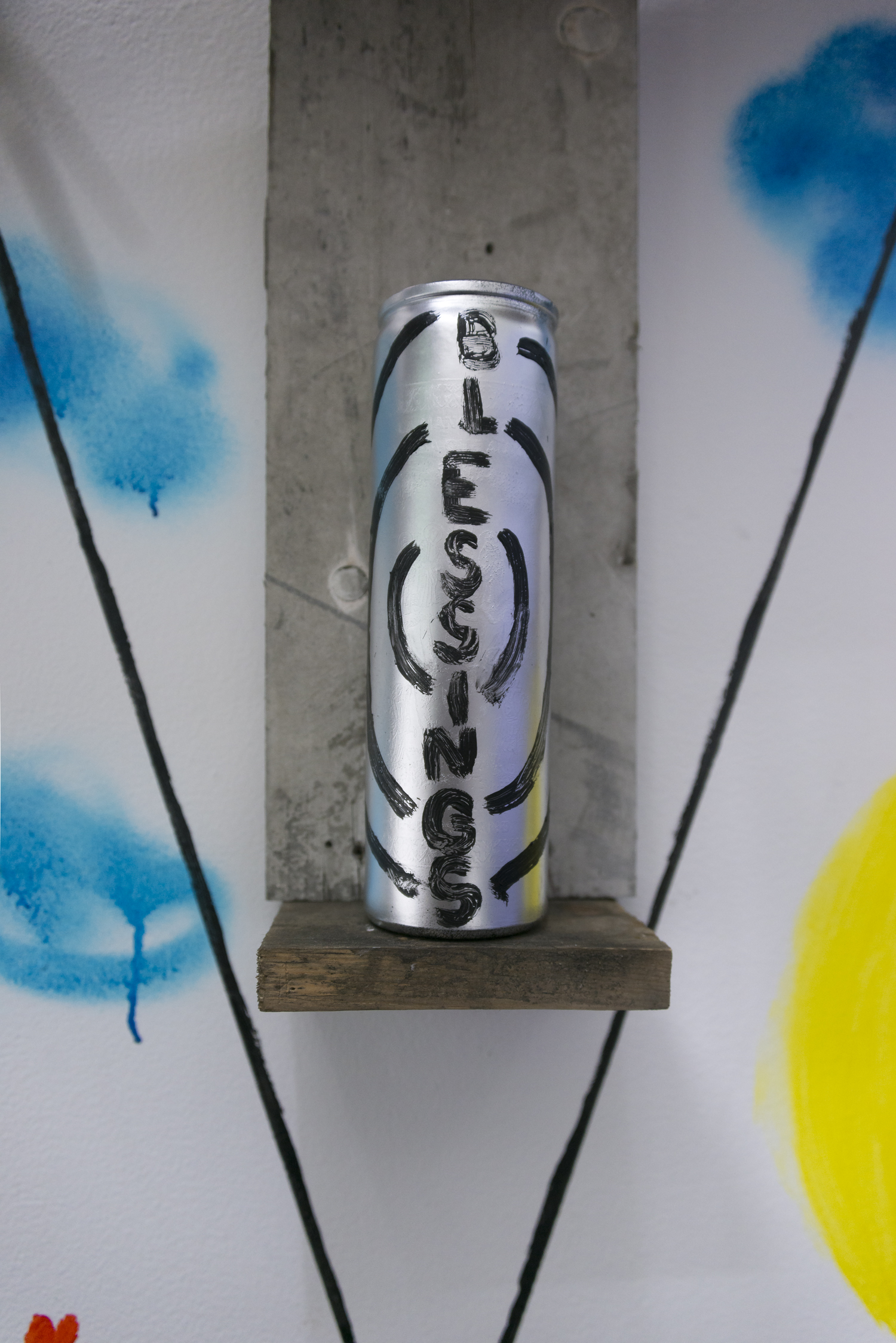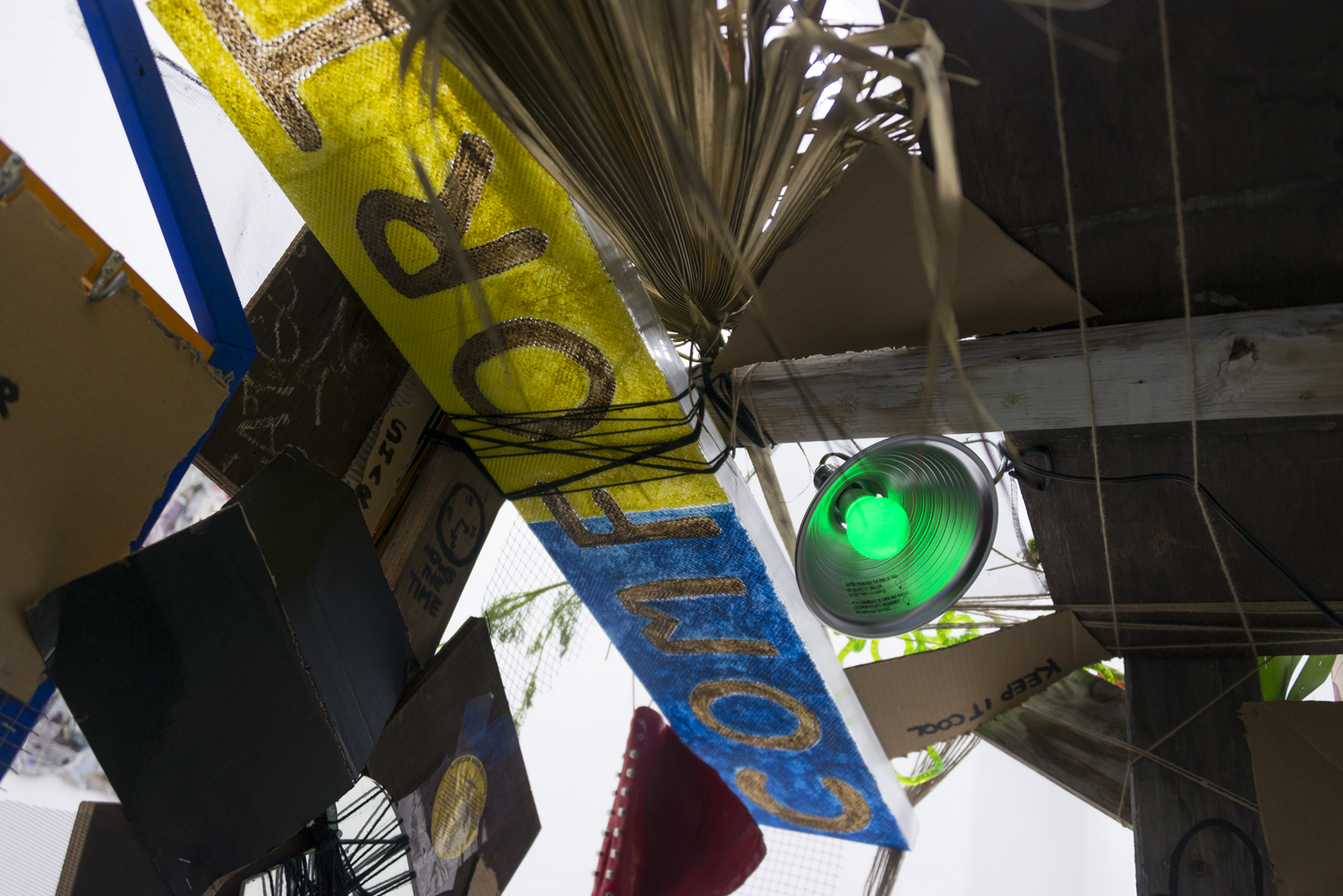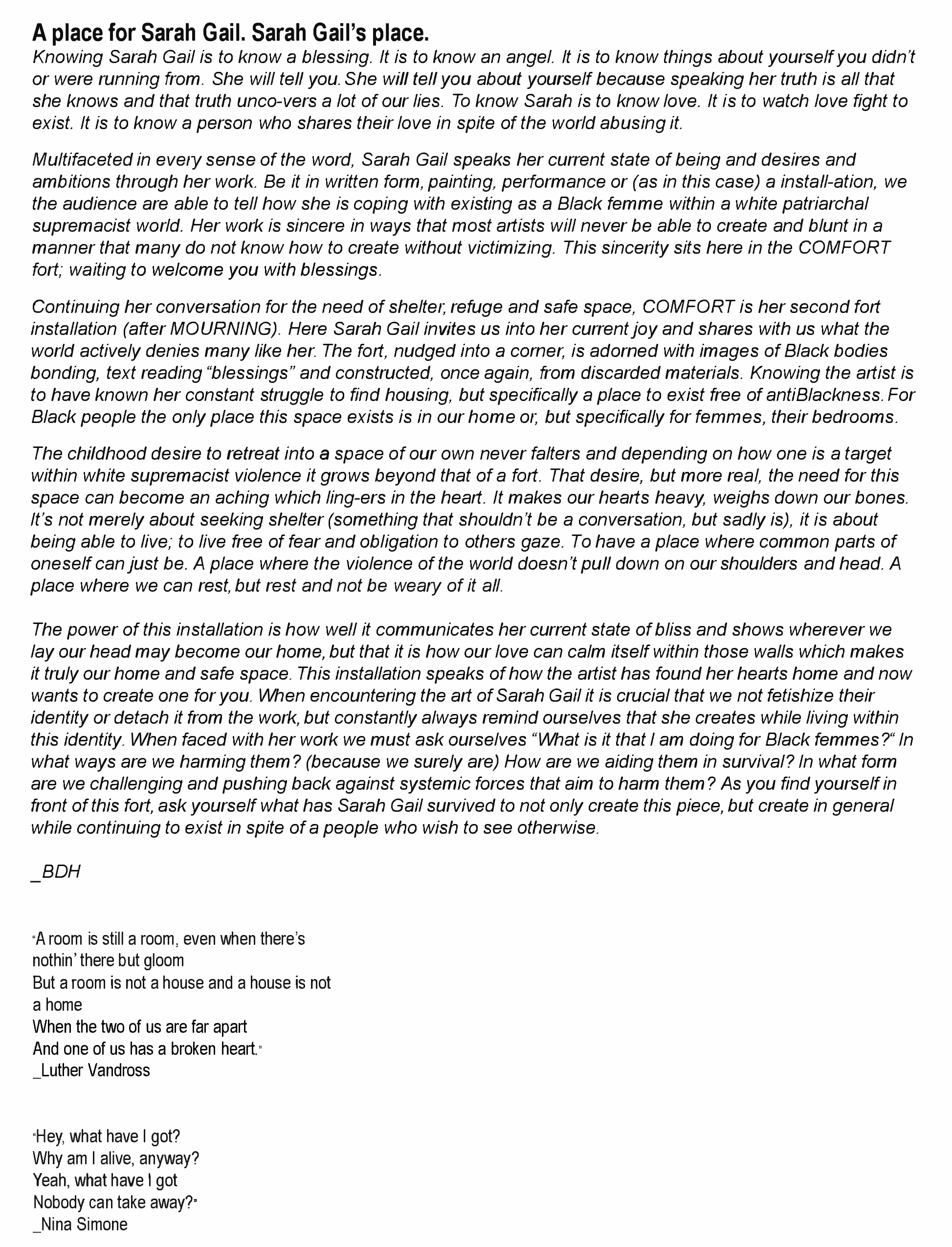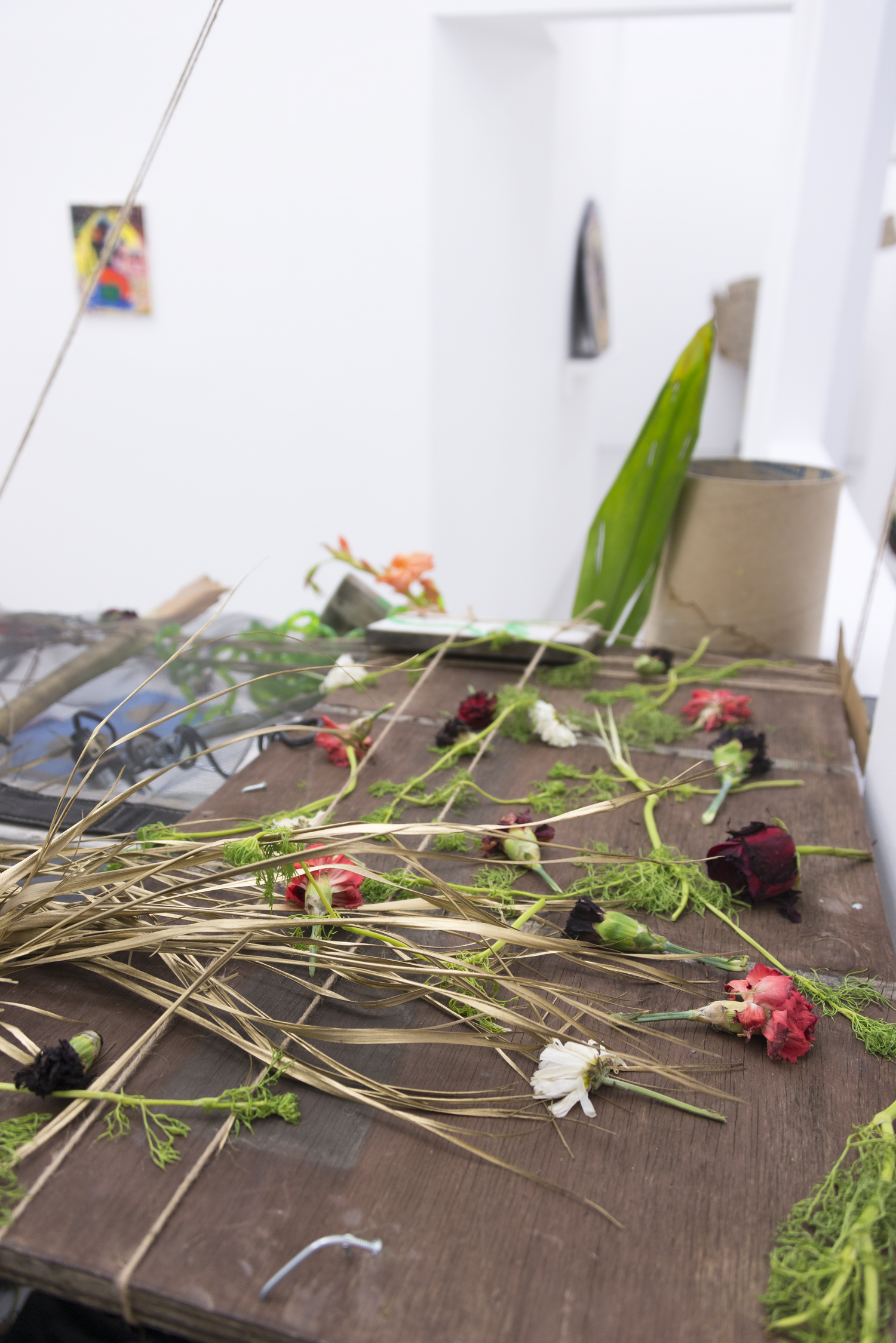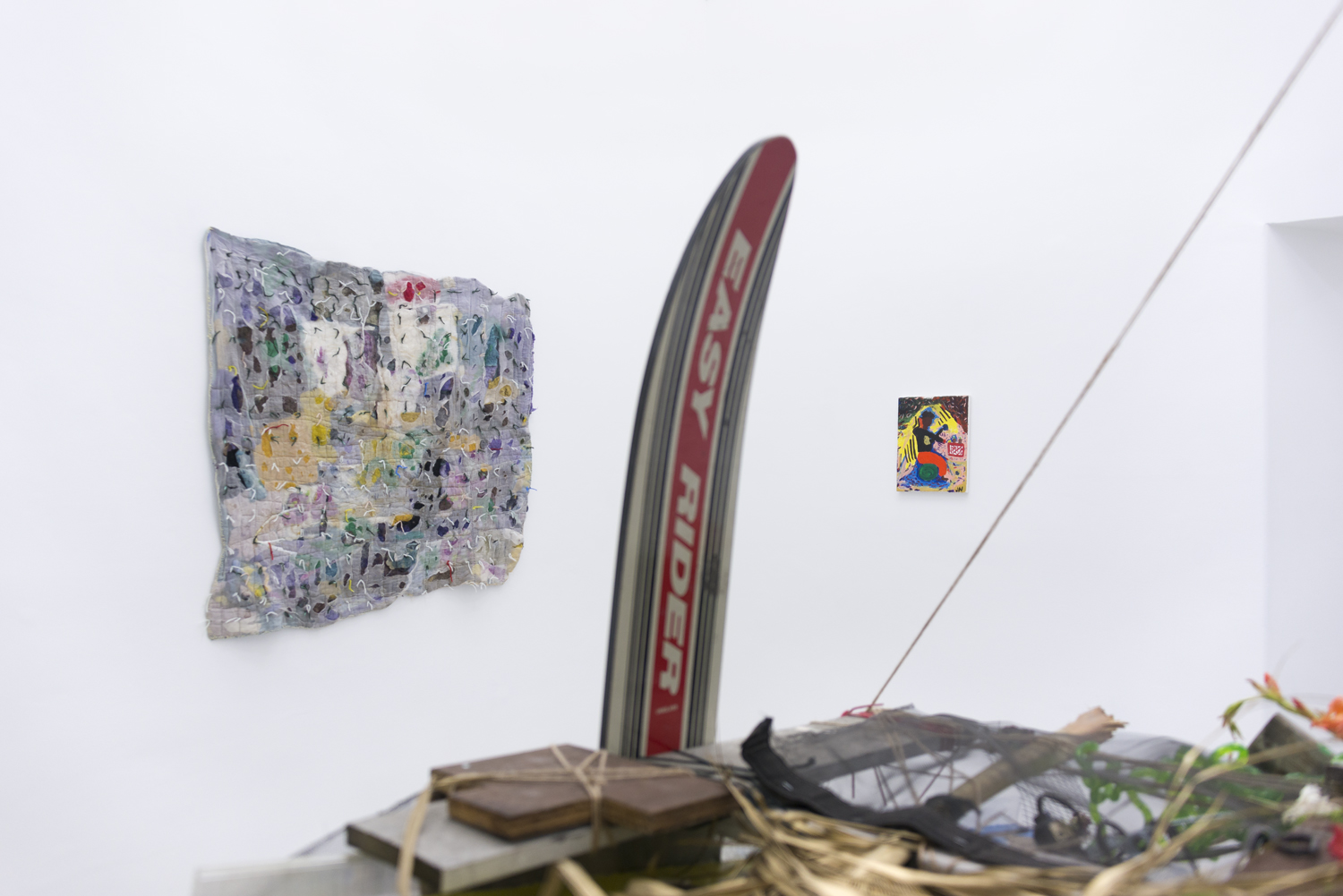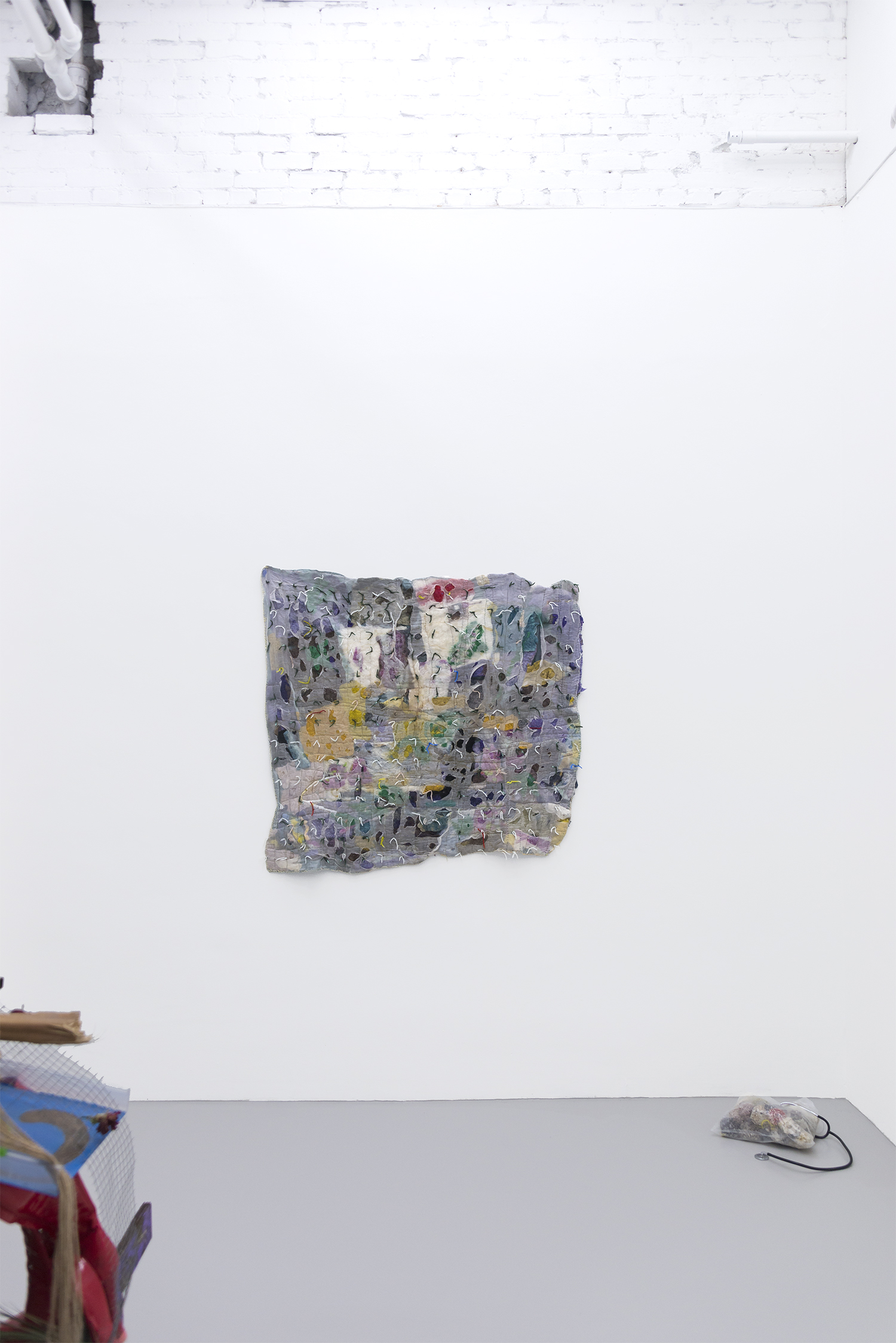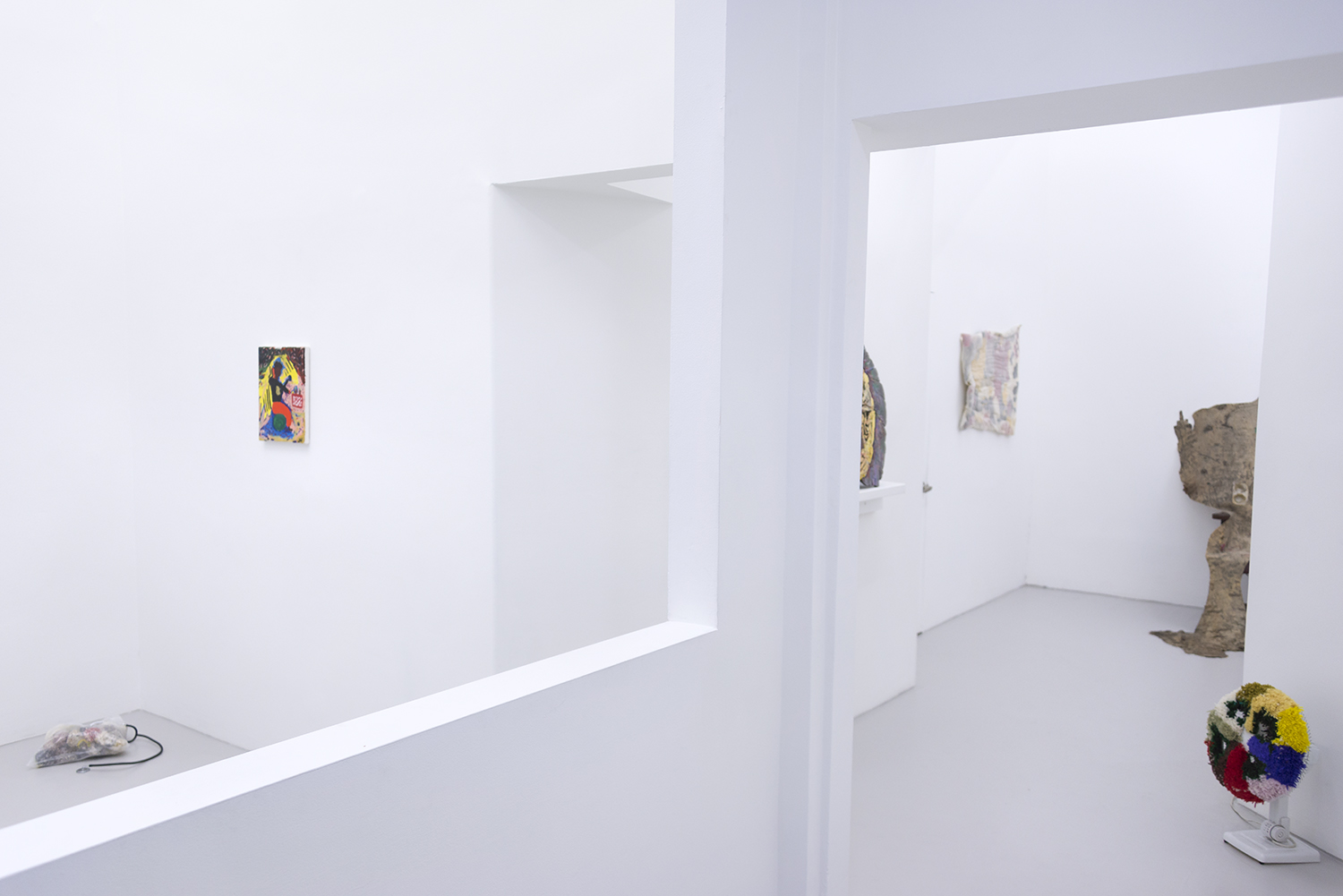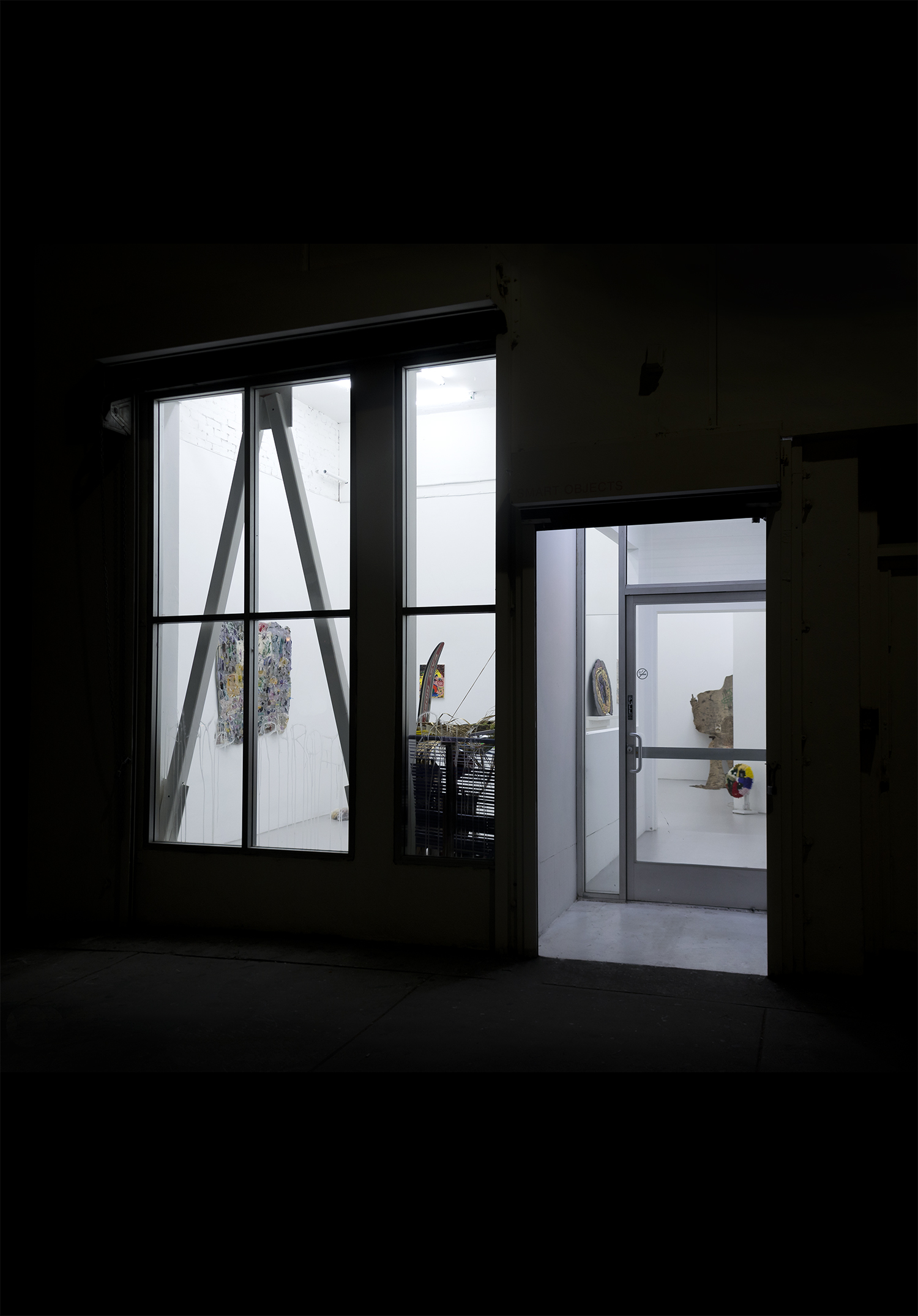 Material is not neutral, abstraction is not neutral. Generational trauma is woven into everything, from the cotton in a quilt to the bark of a tree. Bearing this reality in mind, the artists of Sticks and Stones engage process-based methods to transform their relationships to the world as we know it. The heart of any work lies in the process of its creation, and here process becomes at once both therapeutic and subversive. Abstraction is not used to erase the hand but rather to bring awareness to the bodies that are absent. Through process, a different kind of relationship with the constructed world emerges.
These works defy the legacy—endemic to art history and western culture in general—of depicting nature as idyllic pastoral landscapes waiting to be exploited. Instead, the natural world appears as nails peeled out of a tree (as in Aparicio's ¿Y Quien Puede Descansar? (11th St. and Union St., Los Angeles, California)), handmade artifacts serving as reminders of radical self-care (Nyende's Open Sky), quits and appliances blurring the boundary between the mass-produced and the personal (Chance's Untitled (The Evening and the Morning and the Night)), shards from a geode seemingly formed by the compression of culture (Cox's Alpha Expanse), and makeshift habitats pieced together to ward off trauma (Gail Armstrong's Comfort).
Together, these artifacts form a sort of treehouse, assembled from the wreckage of history and with an eye toward a reclamation of the present. By refusing a passive stance toward the politics of material, these artists actively engage the material woven into the fabric of our everyday lives.
~
Eddie Rodolfo Aparicio (born Los Angeles, 1990) earned a BA from Bard College (2012), an MFA from Yale University (2016) and attended Skowhegan School of Painting and Sculpture (2016). Aparicio's work focuses on the Salvadoran diaspora, migration, and the interrelated histories of Central and North America. He uses rubber, an important natural resource from El Salvador (and Mexico), to create paintings that encapsulate natural and man-made images embedded within the surface of urban trees in Los Angeles and Mexico City. Aparicio's works are beautiful as paintings but they also represent a complicated history that relates to the Spanish conquest as well as to the complex relationships between Central America, Mexico and the United States.
Sarah Gail Armstrong is a multi-platform, pansexual, panromatic artist with a lust for life that goes unrivaled. She is most well-known for her introspective and equally thought-provoking poems & performances. Much of her work takes an intersectional feminist approach illuminating issues and experiences of race, gender, class and sexuality.
Brandon Coley Cox is an emerging artist based in Iowa City, IA. He is currently a Visiting Assistant Professor in Printmaking and one the Grant Wood Fellowship recipients at the University of Iowa. He earned his MFA from Yale University, along with the Ely Harwood Schless Award for Excellence in Painting. Cox has been awarded other residencies in the past at the Robert Blackburn Printmaking Workshop in Times Square and Skowhegan School of Painting and Sculpture. Cox has work in several permanent collections including The International Print Museum in Southern California and the Museum of Paper and Watermark in Fabriano, Italy. His current studio practices involves fusing Eastern and Western traditions of object making to achieve indeterminable forms. His most recent body of work entitled "Mining for Truth" is the silent uplift on another day and night of evil, anti-humanist, anti-ancient life views of the world. Using rare earth minerals, piezoelectric stones that produce negative ions, and Eastern methods of creating plaster; he is interested in mirroring the transmutative qualities of ancient Egyptian alchemy while speaking truth to Western power structures. Using gravity as a press and various materials as mark making tools, he attempts to push printmaking and painting into areas of both beauty and energetic use.
Justin Chance, born and based in New York, New York (raised in Valley Stream), is an artist, writer, and co-founder of the Collaborative Center of Storm, Space, and Seismic Research—an explorative platform dedicated to facilitating projects, exhibitions and publications by artists, scholars, writers and cultural practitioners. He holds a Bachelor of Fine Arts in mostly Fiber & Material Studies and a Bachelor of Arts in Visual & Critical Studies from the School of the Art Institute of Chicago (2015).
Jasmine Nyende is a new media artist exploring the field of social memory storage. Through poetry, plays, and experimental performance, she seeks to blur the lines between physical and the digitally mediated social interactions and the need for humans to building relationships. Intimate and daring, she practices radical openness as a political imagination for dialogue surrounding Black, queer, femme, and economical vulnerable people in our social media defined time of personal information. Her work revolves around social media and deleted posts, the shame in public memory and the commodification of emotional labor. Her work with sculpture includes hand-sewn dolls of intentions, knitted hanging nests, and rag rugs made from recycled clothes and sheets. Jasmine is currently writing a book of poems entitled Flesh Between Heaven and Earth about family dynamics and runs a radio show on KCHUNG Radio in conjunction with her art & poetry zine entitled Fit Form Function. Jasmine is also lead vocalist for afropunk band Fuck U Pay Us.