Christie's Captures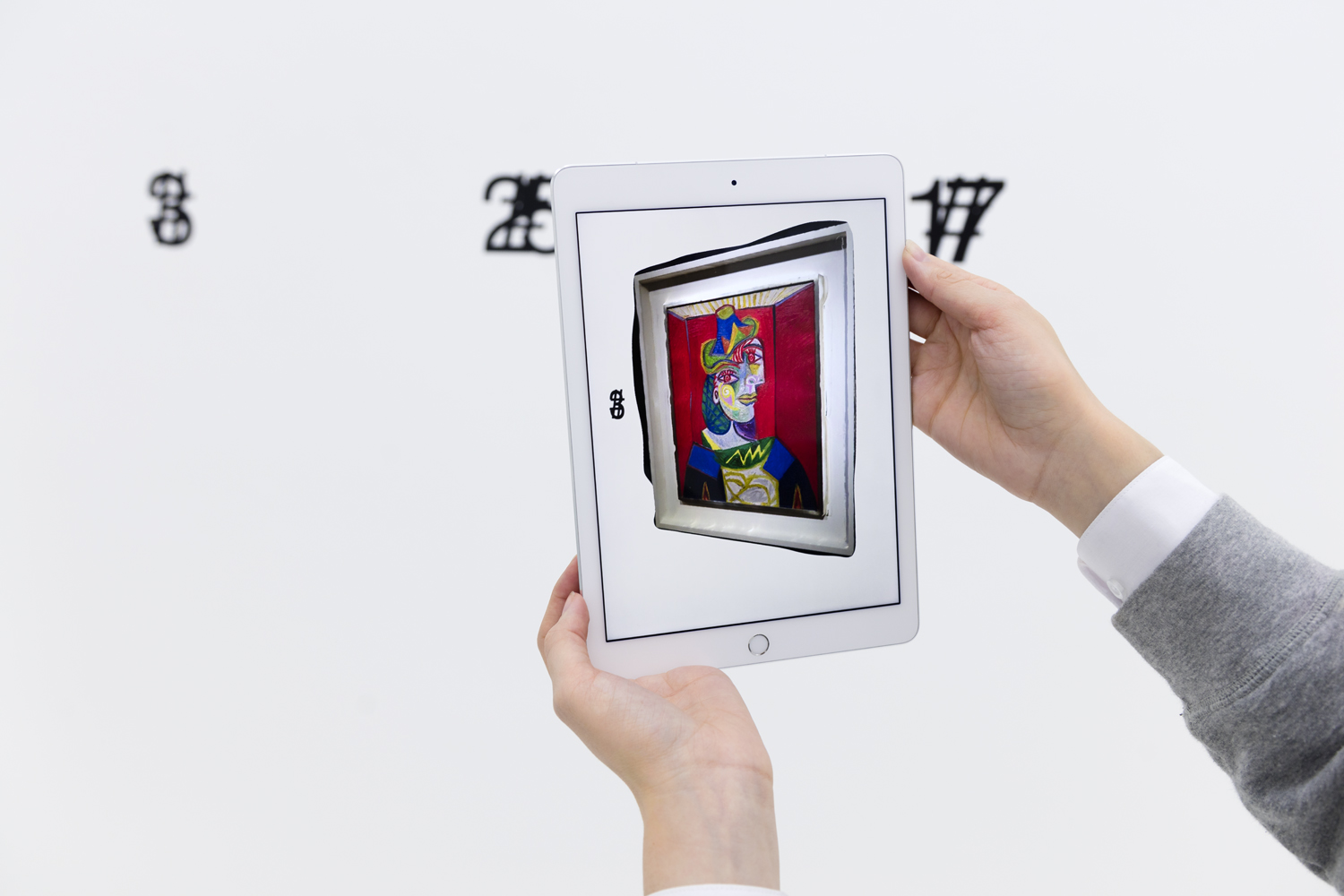 SMART OBJECTS presents Christie's Captures, an exhibition of 3D scans taken from the record-breaking Looking Forward to the Past Christie's auction.* Prior to the historic bidding war, SMART OBJECTS' founder, Chadwick Gibson, covertly scanned over one hundred artworks while attending the auction's preview. The exhibition includes highlights of his virtual heist, including: Pablo Picasso's Les femmes d'Alger (Version 'O'), which became the world's most expensive artwork sold at auction, and the world's most expensive sculpture sold at auction, Alberto Giacometti's L'homme au doigt. The works will be viewable via smartphones, as augmented reality models, by scanning AR tags throughout the gallery.
Artworks by Diane Arbus, Matthew Barney, Jean-Michel Basquiat, Constantin Brancusi, Georges Braque, Alexander Calder, Maurizio Cattelan, Salvador Dalí, Edgar Degas, Kees van Dongen, Jean Dubuffet, Marcel Duchamp, Max Ernst, Urs Fischer, Eric Fischl, Lucio Fontana, Alberto Giacometti, Andreas Gursky, Mark Grotjahn, David Hammons, Damien Hirst, Donald Judd, Anish Kapoor, Mike Kelley, Martin Kippenberger, Yves Klein, Jeff Koons, Barbara Kruger, Yayoi Kusama, Roy Lichtenstein, Glenn Ligon, René Magritte, Henri Matisse, Joan Miro, Amedeo Modigliani, Piet Mondrian, Claude Monet, Takashi Murakami, Yoshitomo Nara, Cady Noland, Emil Nolde, Pablo Picasso, Camille Pissarro, Sigmar Polke, Richard Prince, Rob Pruitt, Robert Rauschenberg, Pierre-Auguste Renoir, Gerhard Richter, Auguste Rodin, Mark Rothko, Egon Schiele, Richard Serra, Chaim Soutine, Rudolf Stingel, Cy Twombly, Louis Valtat, Edouard Vuillard, Kara Walker, Jeff Wall, and Andy Warhol will be on display.
9/15 – 10/16
*The exhibition also includes 3D scans taken from the Post-War and Contemporary Art Evening Sale, Post-War and Contemporary Art Day Sale Session I & II, Impressionist and Modern Day & Evening Sale Including Property from the John C. Whitehead Collection, and Impressionist and Modern Works on Paper Including Property from the John C. Whitehead Collection.